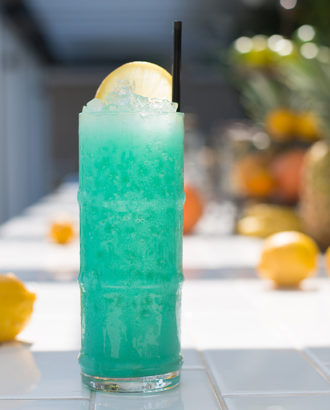 Why so blue? This tropical concoction of rum, coconut, passionfruit, pineapple and blue curaçao ought to perk you right up.
1½ oz. white rum
¾ oz. fresh lemon juice
½ oz. coconut syrup
½ oz. passionfruit syrup
½ oz. pineapple juice
Blue curaçao
Tools: shaker, strainer
Glass: Collins
Garnish: lemon wheel
Combine the first 5 ingredients and shake with crushed ice. Strain into an ice-filled glass, top with blue curaçao, stir and garnish.
Fairweather, San Diego