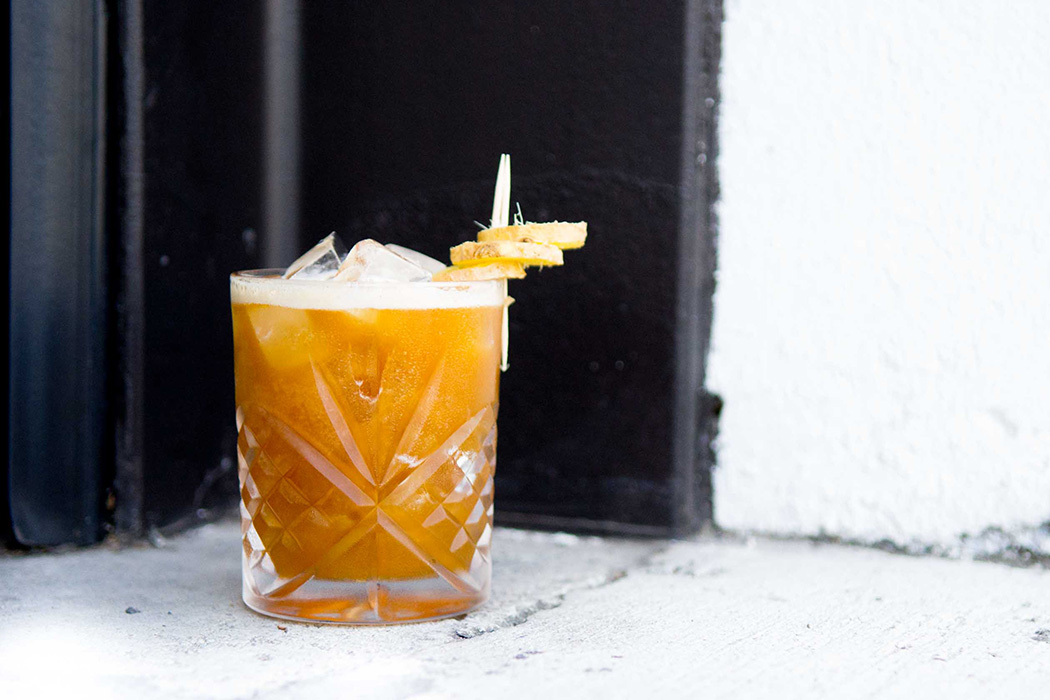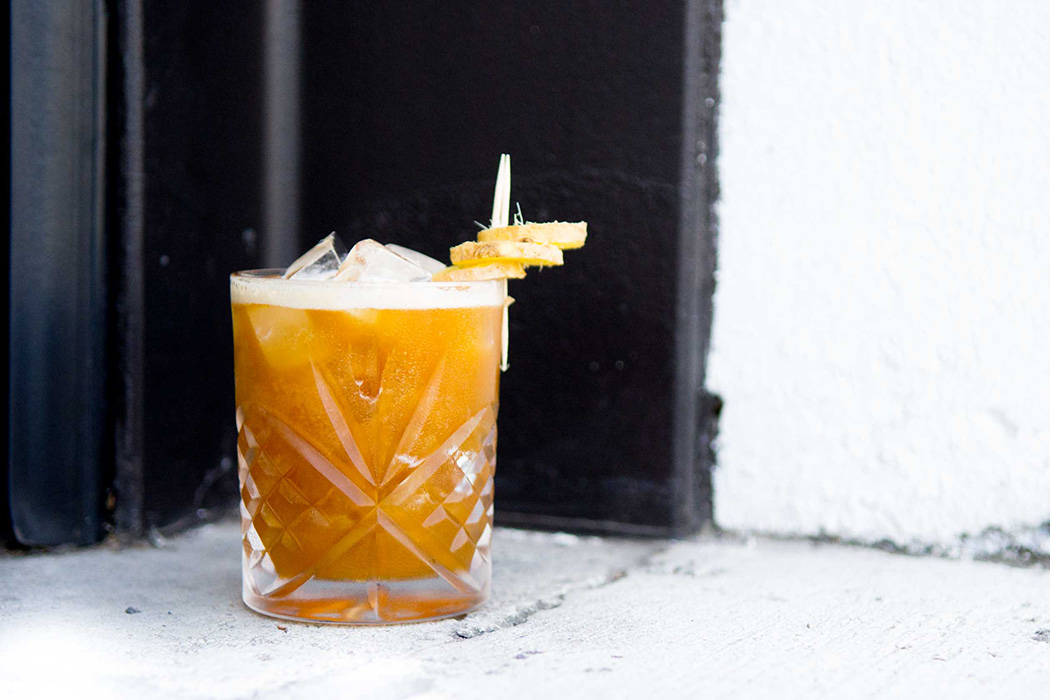 In the November/December 2015 issue, we explore the history and flavors of Jägermeister and how the German herbal liqueur is moving more from the shot glass to the cocktail class. In this Jägermeister cocktail, Portland, Oregon, barman Sean Hoard (and co-owner of The Commissary) highlights the trademark herbs and spices of Jäger with a blend of citrus, ginger and pear brandy.
2 oz. Jägermeister
¾ oz. fresh grapefruit juice
¼ oz. fresh lemon juice
¼ oz. pear brandy (Hoard uses Clear Creek)
¼ oz. ginger syrup
Tools: shaker, strainer
Glass: Old fashioned
Garnish: sliced fresh ginger
Combine all ingredients and shake with ice, strain over ice into a rocks glass, and top with approximately 1 oz. of soda water.
Sean Hoard, Portland, Oregon