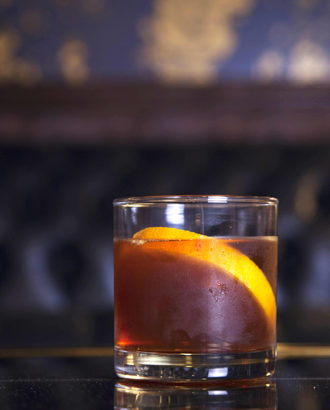 Ever heard of a coffee Old Fashioned? This cold-brew coffee cocktail from Houston bartender Bryan Hutchinson adds a little extra oomph to the traditional Old Fashioned recipe.
2 oz. bourbon
½ oz. cold-brew coffee
½ oz. simple syrup (1:1)
2 dashes orange bitters
1 dash Angostura bitters
1 (liberal) dash chocolate bitters
Tools: mixing glass, barspoon
Glass: Old Fashioned
Garnish: lemon wheel
Build all ingredients in mixing glass. Stir with ice until chilled. Strain into old fashioned glass and garnish with lemon wheel floating in cocktail.
Bryan Hutchinson, Black Hole Coffee House, Houston