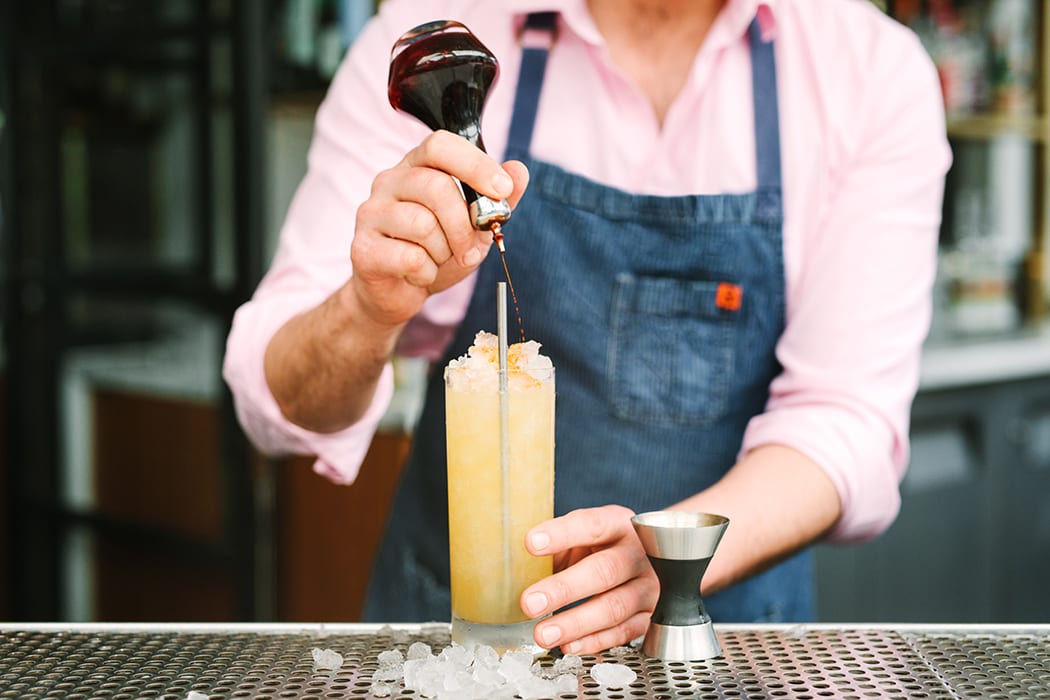 Mint juleps are the star of the Kentucky Derby, but did you know there are special drinks for each of the races that make up the Triple Crown? For the Preakness—which takes place in Baltimore on the third weekend in May—Redbird bar director Tobin Shea researched the history of the Black Eyed Susan cocktail and combined the best parts of all iterations he could find to create his own version of the drink. "I use rye because Maryland has a deep history of being a rye-producing state before the whisky rebellion," Shea says.
1½ oz. rye whiskey
½ oz. dry curaçao
¾ oz. pineapple gomme syrup
¾ oz. fresh lemon juice
Angostura Bitters
Tools: barspoon or swizzle stick
Glass: Collins
Garnish: cherry-wrapped orange twist
Combine all the ingredients (minus the bitters) in a Collins glass. Add crushed ice. Swizzle to incorporate and chill. Top with more crushed ice. Liberally dash bitters on top. Garnish.
Tobin Shea, Redbird, Los Angeles
---
Did you enjoy this recipe? Sign up for our newsletter and get our favorite drink recipes of the moment in your inbox every month.