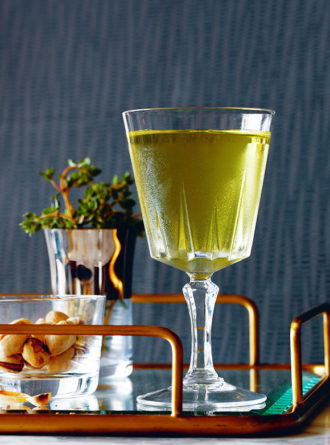 Crisp and herbaceous, the classic Bijou cocktail from the late 1800s blends gin with a bouquet of herbs and spice from Chartreuse and vermouth.
1½ oz. gin
¾ oz. green Chartreuse
1 oz. sweet vermouth
2 dashes orange bitters (Regan's)
Tools: mixing glass, strainer
Glass: martini
Stir ingredients with ice and strain into a chilled martini glass.
Reprinted with permission from The New Cocktail Hour © 2016 by André Darlington & Tenaya Darlington, Running Press, a member of the Perseus Books Group.