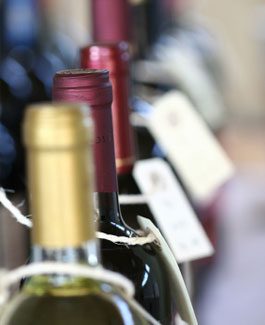 Any wine enthusiast has spent some time searching for the perfect deal. And with more value-minded wines on the market than ever, there are plenty of deals to be had. From New Mexico to Spain, here are 15 bottles that all come in at $15 a bottle or less and offer plenty of bang for your buck. And for even more value wine recommendations, check out our January/February 2011 issue.
SPARKLING
Avinyo Cava Brut Reserva NV
Year after year, we turn to this bubbly for its reliable notes of yeasty bread, bright lemon and mouthwatering sea air on the finish. Made in the méthode champenoise, this sparkler ages for 18 months before heading to market at a price that's hard to beat.
$14.99, klwines.com
Elio Perrone Moscato d'Asti "Sourgal" 2009
This effervescent, off-dry sipper offers aromas of honeysuckle and ripe, tropical flavors of mango and lychee. Plus it's super low in alcohol (five percent!), which makes it the perfect bottle for brunch.
$14, ryebrookswines.com
Gruet Brut
New Mexico and sparkling wine don't usually come to mind together, but for the past 25 years Albuquerque's Grut Winery has become among the top producers of domestic bubbly. And that should come as no surprise, since before relocating his family to the American Southwest, Gruet founder Gilbert Gruet headed a successful Champagne house in France. The fruit for this flagship sparkler slowly ripens at over 4,000 feet in elevation, offering subtle notes of green apple and bright citrus, while extended bottle aging before release develops its signature creamy richness.
$14, gruetwinery.com
WHITES
Adelsheim Pinot Gris 2008
Spicy foods meet their match in this tropically scented Pinot Gris from Willamette Valley producer, Adelsheim, which was among the first wineries to plant Pinot Gris in the States. Flavors of apple, pear and papaya meet with a smooth creaminess that begs for big bowls of Asian food.
$14.95, northwest-wine.com
Domaine de la Pépière Muscadet Sèvre et Maine Sur Lie 2009
Muscadet is one of those wines that, when made well, will change the way you view white wine, and this classic from Marc Ollivier is at the top of its class. Crafted from 40-year-old vines in France's western Loire region, the fruit for this wine is hand-harvested and fermented only with indigenous yeasts, with the finished wine spending an additional several months on its lees (the sediment created from spent yeast cells during fermentation) before going into bottle. That extra time in the vineyard and winery creates a balance between a round, creamy mouthfeel and flavors of white peaches, wet stones and dried herbs.
$14.99, anconaswine.com
Terres Dorees Beaujolais Blanc Chardonnay 2009
Both Chardonnay fans and foes come together for this limestone-grown Chardonnay from one of the southern Beaujolais region's most renowned winemakers, Jean Paul Brun. Neutral-oak aging and natural yeasts create round flavors of tangy lemon curd and flint, with a food-friendly acidity that makes it an ideal candidate for whole roast chicken and seafood dishes.
$13, garyswine.com
Villa Maria Private Bin Sauvignon Blanc 2010
This crisp, refreshing Sauvignon Blanc from New Zealand's Marlborough region is a go-to favorite vintage after vintage for its refreshing mix of grassy herbaceousness, fresh grapefruit citrus and tropical fruits on the finish.
$13, sherry-lehmann.com
ROSÉ
Jean-Marc Villemaine Touraine Rosé 2008
Lively and refreshing, this Pineau d'Aunis rosé from France's eastern Loire Valley offers loads of fresh fruit and herbal flavors at a super-low price. Producer Jean-Marc Villemaine, together with his wife and two children harvest all the fruit by hand, and offer the same delicate care all the way from fermentation to bottling.
$13.50, coolvines.com
REDS
Château d'Oupia Minervois 2009
From the terraced hillsides of France's Languedoc region comes this mix of old-vine Carignan, Grenache and Syrah from winemaker, André Iché. Elegant and well balanced, this inky black wine exudes dark-fruit personality and loads of peppery spice on the finish. Buy an extra bottle to cellar and revisit another year—if you can manage to wait that long.
$11, astorwines.com
Château Peybonhomme les Tours Premières Cote de Blaye Cru Bourgeois 2008
Wines from Bordeaux are notoriously expensive, which is why we're still pinching ourselves over this incredibly affordable, certified-organic bottle. Proprietor Jean-Luc Hubert and his son, Guillaume, craft a rich Bordeaux that sings with red fruit flavors and spice notes that will continue to evolve over the next decade.
$13, chambersstwines.com
Bodegas Penalba Lopez Finca Torremilanos "Monte Castrillo" Ribera del Duero 2007
This wine from Spain's Ribera Del Duero is a blend of Tempranillo and Cabernet Sauvignon. It's a food-friendly red with fruity aromas, a smooth body and earthy, herbal, cherry flavors.
$14, drinkupny.com
Pine & Post Merlot 2009
Simple and fruit-forward, this mostly-Merlot, Washington State red offers notes of sweet Rainier cherries mixed with a welcoming amount of spice. Plus, the hint of oak and tannin on the finish make it taste decidedly more valuable than the nine bucks it costs.
$9, grandwinecellar.com
Viu Manet Malbec 2009
Everyone has a go-to grocery-store wine. We count this juicy Chilean Malbec among our top market finds for its pronounced fruit flavors that are just as delicious sipped solo as when paired alongside hearty dishes like beef stew.
$8, winecommune.com
DESSERT
Petit-Vedrines Sauternes 2007
When it comes to dessert wine, a little goes a long way, and this half-bottle offers loads of rich flavor at an unbelievably low price. The younger sibling to the much-pricier Doisy-Vedrines Sauternes, this botrytis-flecked, honeyed dessert wine offers notes of ripe stone fruits, lemon curd and vanilla. Serve it chilled with almond biscotti or shortbread cookies.
$10/375 ml., klwines.com
Quinta do Infantado Ruby Port NV
Family-owned for more than a century, Quinta do Infantado is one of those rare Port houses that still relies on the more traditional methods of Port production—from hand-picking fruit in the vineyard to crushing grapes underfoot in the winery. And you can taste all their handiwork without dropping lots of dough with this non-vintage ruby Port, which offers an elegant, harmonious mix of sweet, dried fruits, bright acid and rich tannin. Delicious after a big meal, this Port is simply sublime paired alongside a big hunk of bleu cheese.
$14, astorwines.com
TAGS:
RELATED CONTENT
Check out our Jan/Feb 2011 issue for tips on finding the world's best wine values.