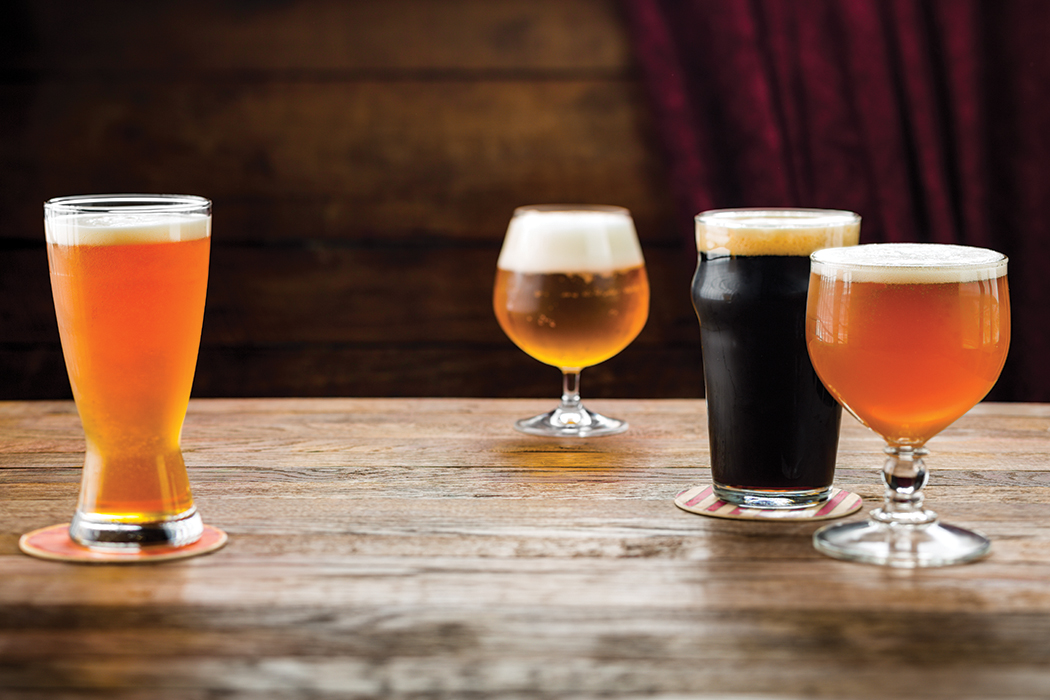 Bold, roasty, smoky, malty—just a few of the ways people often describe the flavors of fall beers. Wondering what you should be drinking as we transition to cooler weather? We asked a handful of beer pros around the country to recommend some of the best beers for fall sipping.
Aecht Schlenkerla | Rauchbier Märzen
Bamburg, Germany, 5.1%
From a 1600s-era brewery in Bamburg, Germany, this bold brew has been called the original smoked beer, thanks to the smoked malts used in the recipe. "This beer has immense smoke flavors to it but is still incredibly balanced," says Fountainhead beer director Bob Zacharias. "If I am at a bonfire or grilling outside, this is the perfect beer for me."
Founders Brewing Co. | Breakfast Stout
Grand Rapids, MI, 8.3% ABV
"When I'm looking for something bigger, darker, thicker and deeper for the fall beer season, one of my favorites is Founders' Breakfast Stout," says Cameron Read, brewing director at Edmund's Oast in Charleston, South Carolina. At 8.3% ABV, this brew packs a punch with two types of coffee and imported chocolate. It also has a luxurious mouthfeel thanks to an abundance of flaked oats. "With just the right balance of bitter roasted flavors and sweet malty goodness, it's hard not think about opening another bottle as the last few drops are drained whatever lace stained glass was lucky enough to receive a pour of this full bodied temptress," Read says.
The Bruery | Midnight Autumn Maple
Placentia, CA, 9% ABV
The classic Autumn Maple got a facelift this year. With more dark roasted malts, the updated imperial ale is made with midnight wheat, cinnamon, nutmeg, allspice, vanilla, maple syrup and yams. "The rich roast is still present from the vast quantity of yams and the sweet touch of maple syrup remains," says Beth and Craig Wathen, owners of City Beer Store in San Francisco. "The silky spice-laced beer easily stands in for that slice of pie one considers at the end of a meal."
Jolly Pumpkin Artisan Ales | Fuego Del Otoño
Dexter, MI 6.1% ABV
The Michigan brewery calls this Fall Saison a beer worth contemplating, and Katherine Kyle, general manager of Blind Tiger Ale House in NYC agrees. "It's lusty malts complemented by light spice and chestnuts finishes dry in a delightfully sour fashion. It points towards the deeper beers of the winter while still grabbing at what's left of the sun. The perfect beer for fall."
Sierra Nevada | Celebration
Chico, CA and Mills River, NC, 6.8% ABV
Sierra Nevada has brewed this beauty when the fresh hops arrive after hop harvest every year since 1981. "It's one of the original American IPAs," says Kevin Floyd of Hay Merchant in Houston. "Sierra Nevada only releases it in the fall, and it's always amazing, fresh and can be found almost anywhere."