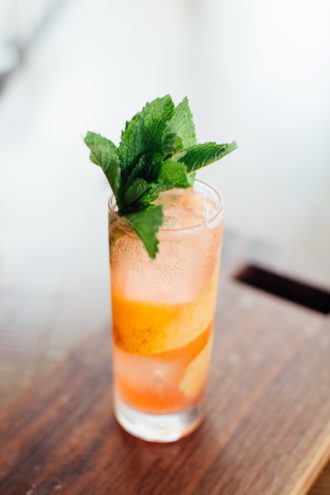 Consider this gin- and mint-kissed Collins a fresh take on the classic Campari and Soda.
1½ oz. gin
½ oz. Campari
1 oz. fresh lime juice
¾ oz. simple syrup (1:1)
6 fresh mint leaves
Club soda
Tools: muddler, shaker, strainer
Glass: Collins
Garnish: fresh mint sprig and grapefruit twist
Gently muddle the mint in the base of a shaker. Combine remaining ingredients, except club soda, and shake with ice. Strain into an ice-filled glass, top with soda and garnish.
Julian Goglia, The Pinewood Tippling Room, Decatur, Georgia