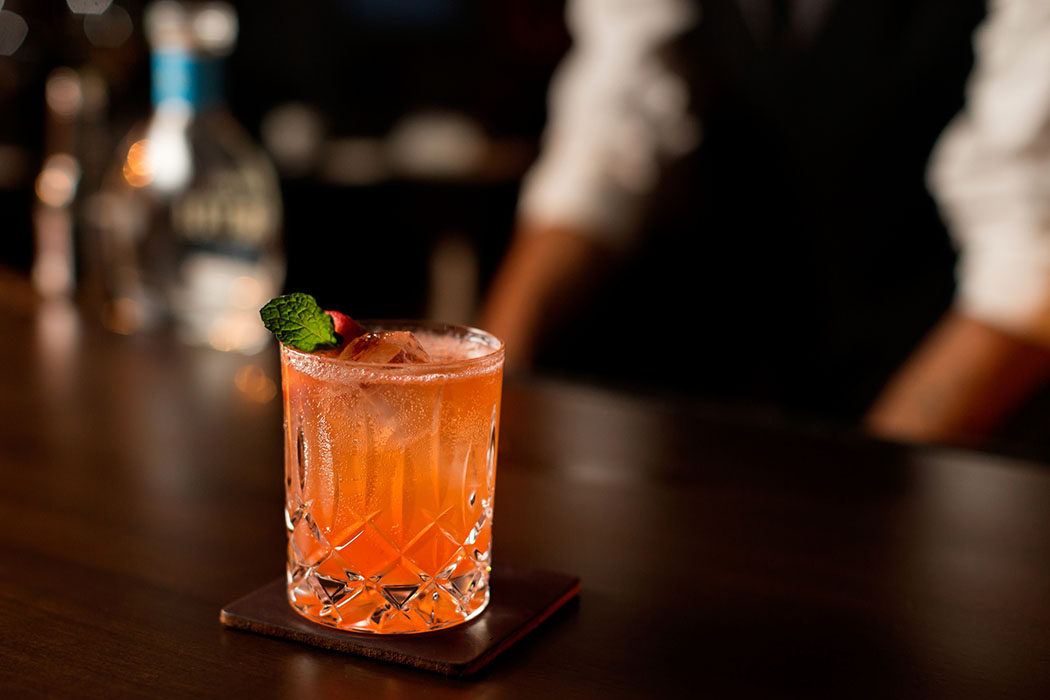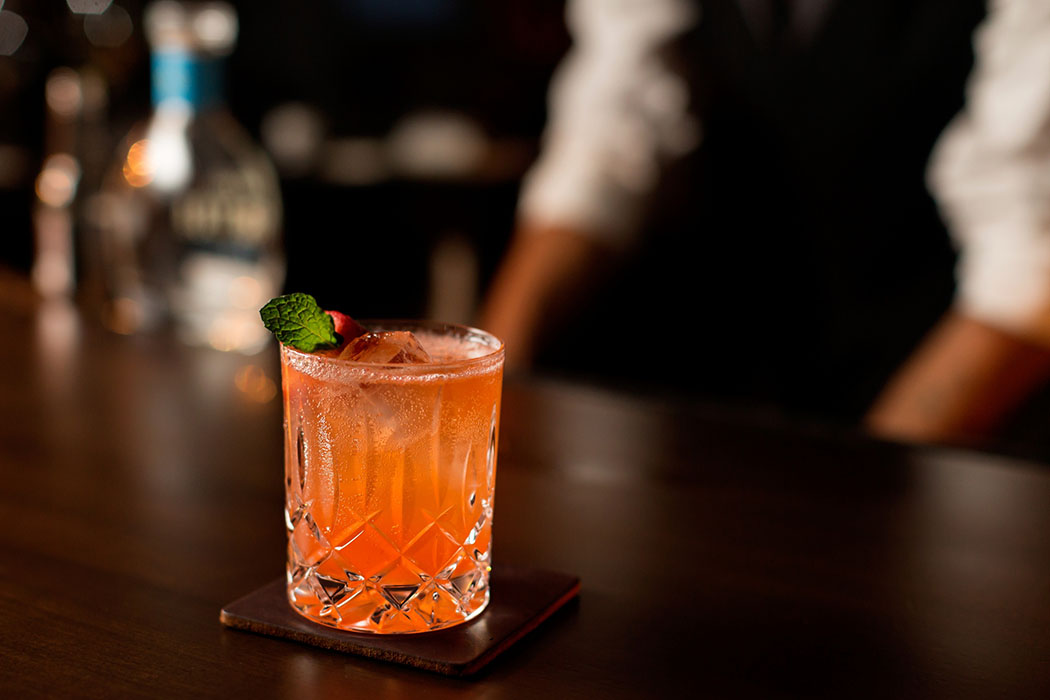 A bouquet of sweetly floral and herbal flavors shine in this vodka highball from California.
1½ oz. vodka
½ oz. St. Germain elderflower liqueur
½ oz. yellow Chartreuse
¾ oz. fresh lime juice
½ oz. orgeat
1 strawberry
Club soda
Tools: shaker, strainer
Glass: rocks
Garnish: mint and strawberry
Muddle the strawberry in shaker tin. Add ice and the remaining ingredients (except club soda) and shake to chill. Double strain into rocks glass over fresh ice and top with club soda. Garnish.
David Vaughn, Baltaire, Los Angeles