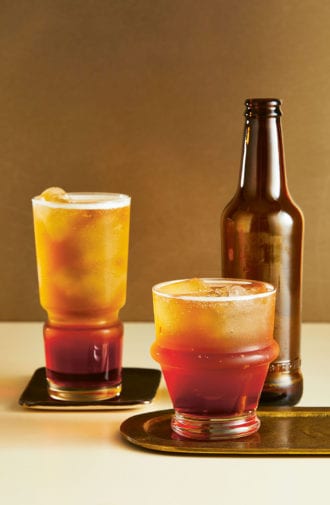 In the Americano Shandy recipe, a hoppy lager lends extra depth to the classic combo of bitter Campari and sweet vermouth. This recipe makes 2 cocktails.
1 oz. Campari
1 oz. sweet vermouth
12 oz. lager
Tools: barspoon
Glass: any kind of beer glass
Divide the Campari and vermouth between 2 glasses. Add ice and top up each glass with the beer, stirring gently to mix.
Reprinted with permission from Aperitif: A Spirited Guide to the Drinks, History and Culture of the Aperitif, by Kate Hawkings. Published by Quadrille September 2018.
---
Did you enjoy this recipe? Sign up for our newsletter and get our favorite drink recipes of the moment in your inbox every month.