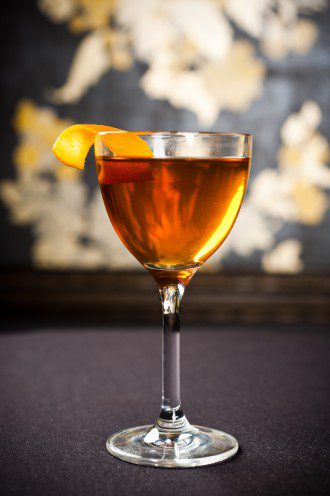 There's nothing to bemoan about this potent mix of bourbon, Becherovka and maple syrup from Midnight Cowboy in Austin.
1¾ oz. bourbon
1 oz. Becherovka
¼ oz. maple syrup
3 drops salt tincture (1:1 sea salt dissolved in warm water)
Tools: mixing glass, barspoon, strainer
Glass: Nick & Nora
Garnish: orange zest
Combine all ingredients in a mixing glass, stir and strain into a chilled glass. Twist the orange zest over the drink and use as garnish.
Bill Norris, Midnight Cowboy, Austin, Texas