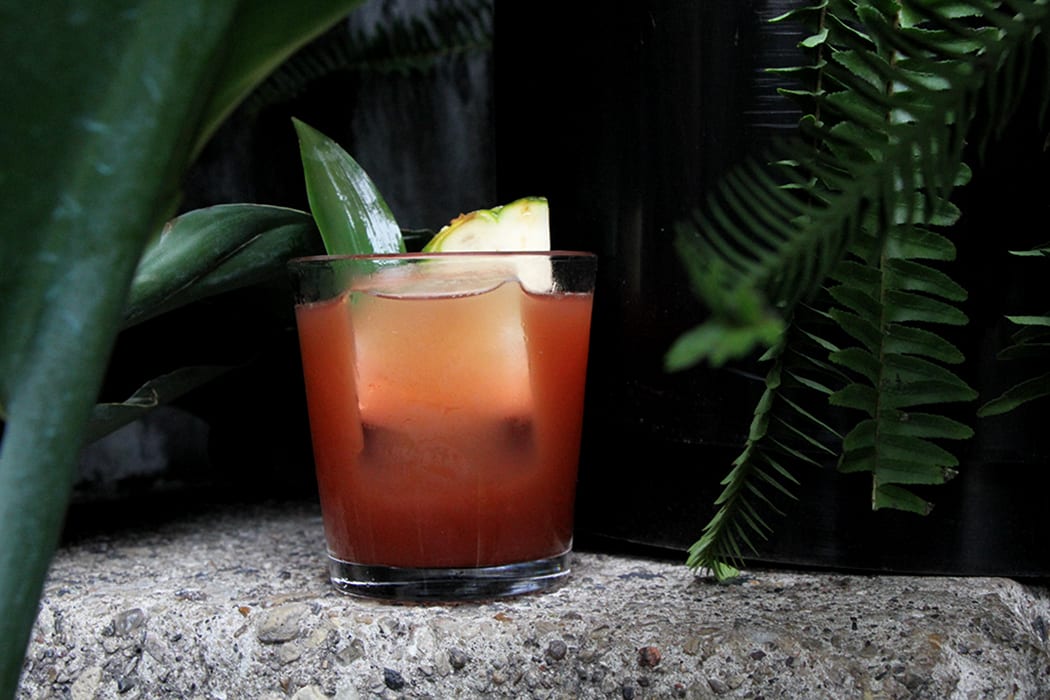 A tropically inspired 1970s sipper from the Aviary bar in Kuala Lumpur, this adaptation combines a delicious mix of dark rum, Campari and fruit juices.
1 ½ oz. blackstrap rum
¾ oz. Campari
½ oz. fresh lime juice
½ oz. simple syrup
1 ½ oz. pineapple juice
Tools: shaker, strainer
Glass: Old Fashioned
Combine ingredients in a shaker with ice and strain into an Old Fashioned glass filled with crushed ice.
Adapted by Lantern's Keep, New York City