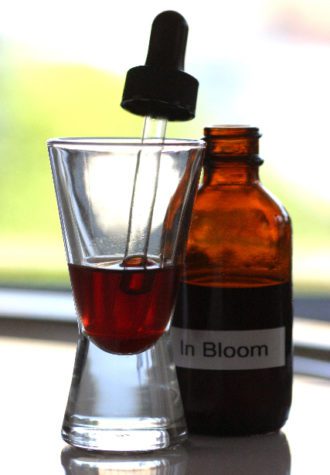 These bitters work very well in cocktails with tequila, gin, rum or mezcal. They're easy to make and loaded with flavor.
1 750 ml. bottle El Dorado 151 rum
2 sprigs fresh lavender
5 fresh rose petals
5 fresh sage leaves
1 1/2 tsp. gentian root powder
Peel from 2 grapefruits (white pith removed)
Peel of 1 lemon (white pith removed)
3 whole star anise
Tools: large airtight container, strainer, cheesecloth
Combine all ingredients in an airtight container and allow to macerate for 3 to 4 weeks, shaking daily. Scoop out the solids with a slotted spoon, then filter the liquid through cheesecloth. Adjust the flavor by stirring in ¼ cup of sugar or simple syrup and ½ cup water to start, adding more to taste. NOTE: You may substitute dried herbs in place of the fresh—just start tasting daily after 2 weeks, until desired strength is reached.
Brandon Wise for Irving Street Kitchen, Portland, Oregon