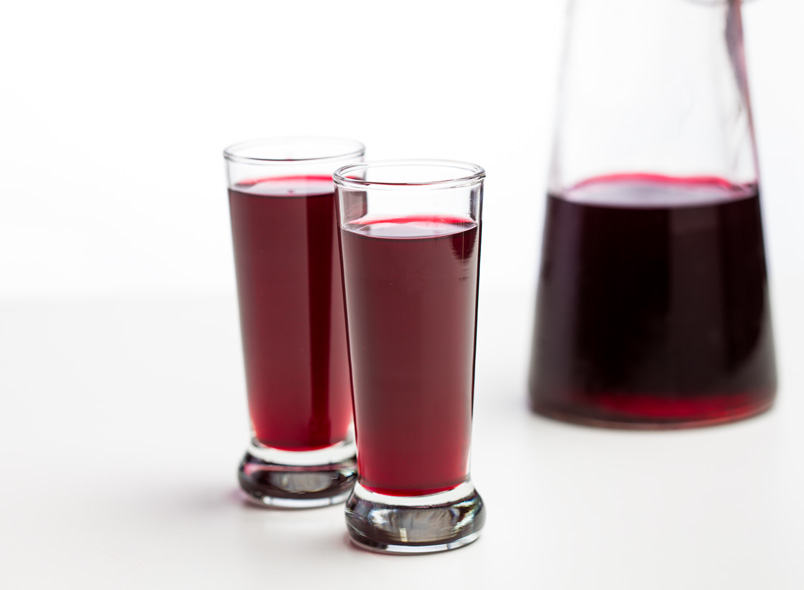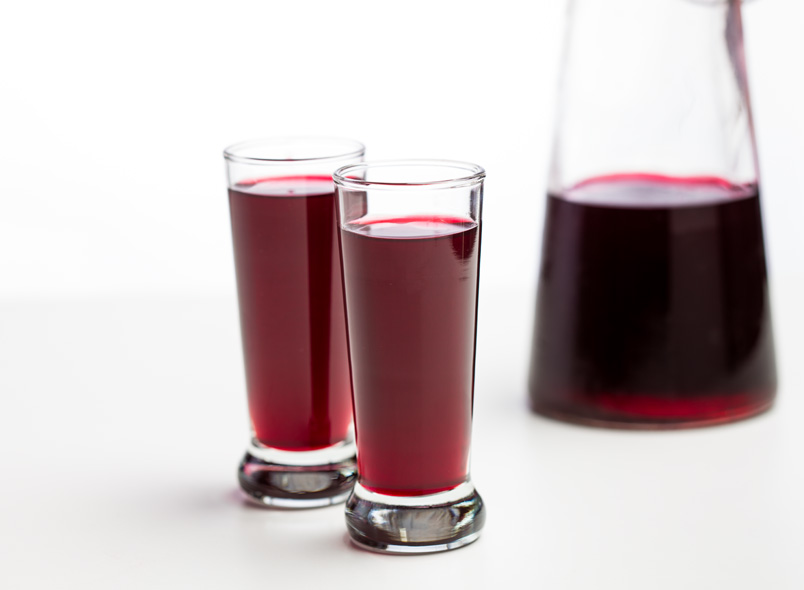 Soaked in a strong spirit and then sweetened, currants transform into crème de cassis—an irresistible fruit liqueur essential to cocktails like the Kir Royale and El Diablo. This recipe, inspired by the house formula at Washington D.C.'s Black Jack bar, combines black and red currants, neutral spirit and rich syrup for a sublime liqueur that bottles up fresh-fruit flavors you can sip long after summer has passed.
Ingredients
1 heaping cup red currants, picked over and rinsed
2 heaping cups black currants, picked over and rinsed
750 ml. high-proof neutral spirit
2 cups cane sugar
1 cup water
Tools
Large non-reactive bowl
Muddler or potato masher
Wooden spoon
Plastic wrap
Chinois strainer
Cheesecloth
Large jar with lid
Medium saucepan
Step 1
In a large bowl muddle or mash the berries until pulpy.
Step 2
Add the high-proof spirit and stir to combine. Cover with plastic wrap and let rest for 24 hours at room temperature.
Step 3
Uncover and lightly mash the mixture again. Replace the plastic wrap and move to the refrigerator. Let infuse for 7 to 10 days, until the mixture takes on a deep magenta hue and defined berry taste.
Step 4
Strain through a cheesecloth-lined chinois into a large glass jar.
Step 5
In a medium saucepan, make a rich syrup with the sugar and water. Stir until the sugar dissolves, remove from the heat and let cool. Add the cooled syrup to the jar and stir to combine. Cover and keep refrigerated for up to 3 months.
Tip
Adapt this recipe to your tastes and the ingredients you have on hand. You can use all black currants, swap in thawed, previously frozen fruit, or adjust the level of sweetness by adding more or less simple syrup. Also, you can adjust the recipe depending on the amount of currants you have—simply infuse for a shorter period of time if you have more, and a longer period if less.