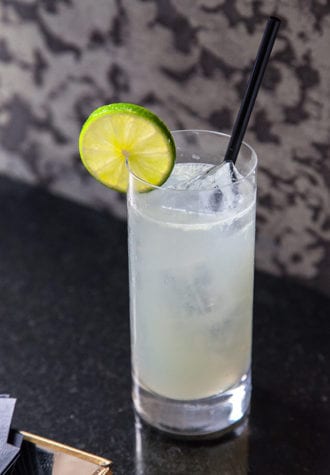 The classic Gin Rickey recipe is a simple combination of of gin, fresh lime juice and seltzer. Click here to learn more about its history.
2 oz. London Dry gin
¾ oz. fresh lime juice
Soda water
Glass: highball
Garnish: lime twist or wedge
Combine the gin and lime juice in an ice-filled glass, fill with soda water, stir and garnish.
The Rickey, New York City