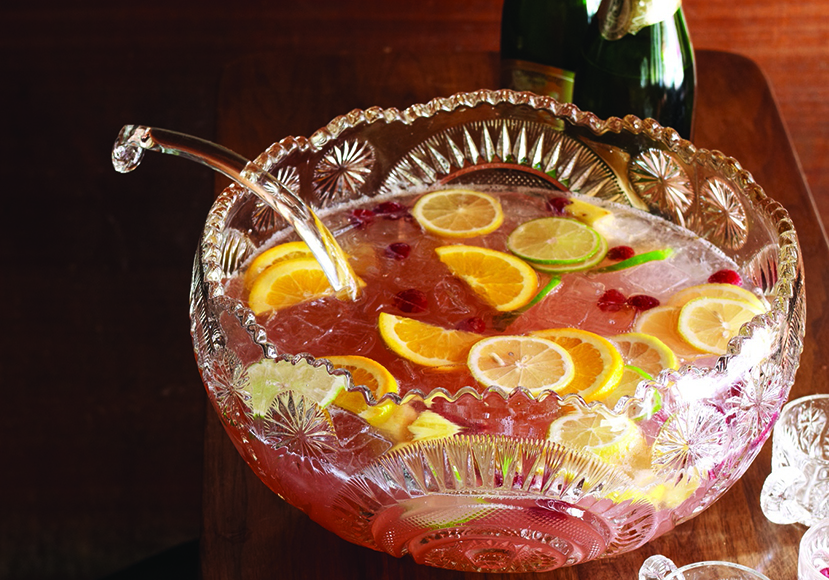 The duo behind New York City's Employees Only offer this reworked classic gin punch in their book, Speakeasy: Classic Cocktails Reimagined From New York's Employees Bar. It's a perfect year-round punch, whether you're hosting a springtime brunch or a wintertime holiday party.
4 navel oranges, cut into quarter-wheels
4 lemons, cut into quarter-wheels
3 limes, cut into wheels
1 pint fresh raspberries
1 pineapple, cut into 1-inch cubes
750 ml. bottle gin
1¾ cup fresh lemon juice
1¼ cup simple syrup (1:1)
½ cup orgeat
1 cup crème de framboise
3 cups water
750 ml. bottle brut Champagne
Tools: punch bowl
Glass: punch or coupe
Combine all the fruit in a large punch bowl. Add the gin, juice, syrups, crème de framboise and water. Refrigerate for at least 4-5 hours. Just before serving, add the Champagne and decorative ice block.
Jason Kosmas and Dushan Zaric, Speakeasy: Classic Cocktails Reimagined From New York's Employees Bar (Ten Speed Press, 2010)