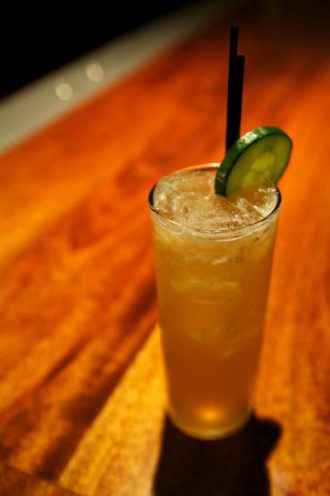 This twist on a classic Gin & Tonic is cool as a cucumber.
1 1/2 oz. gin
1/2 oz. Aperol
1 oz. fresh lime juice
3/4 oz. simple syrup (1:1)
5 quarter-inch cucumber wheels
Tonic water (Gugni uses Fever Tree)
Tools: shaker, muddler, strainer
Glass: Collins
Garnish: cucumber wheel
In a shaker, muddle the cucumber wheels. Add remaining ingredients, except tonic water, and shake with ice. Strain into an ice-filled glass and top with tonic. Garnish.
Pete Gugni, The Bedford, Chicago