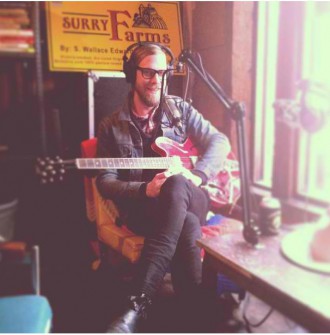 AA Café Podcast
This Tulsa-based podcast from Double Shot Roasters' Brian Franklin and argentfork.com's Mark Brown explores coffee from all sides. Though they produce episodes somewhat sporadically, the conversation is always good, whether they're talking about bean origins, brewing methods or how to tell if your beans are truly fresh.
The Brewing Network – The Jamil Show
Yes, this show can be a little bro-y, but hosts Jamil Zainasheff and John Plise know their stuff. Listening to the show is a lot like hanging out in your Dad's friends' garage where all the neighborhood guys are gathering to talk about homebrewing. Zainasheff and Plise tend to focus on brewing classic styles, as well as how to clone some of their favorite beers, though most episodes touch on general brew news and trends as well.
Craft Beer Talk
This show is hosted by Buffalo, NY-based beer fanatics Chris Groves and Ethan Cox, two guys who seriously love craft beer. Tuning in, it's immediately clear that Chris and Ethan would be sitting around having these conversations and tasting these beers whether or not they were making a podcast. By four minutes into the show, they've opened at least one beer and started tasting. Their "everyday guys drinking beer" comes through in their thoughtful but in-the-moment tasting notes.
The Crush Podcast
Whitney Adams and Christina Pickard both write, pour, lecture, live, breathe and podcast wine. Posting an episode about once or twice a month, Adams and Pickard like to make us wait for their shows, but they're always worth the wait. Topics range from wine world news to trendy grape varietals, to where in the world is Carmen Grape-iago, their fictional, wine region-visiting correspondent. The ladies are on a brief hiatus at the moment, but there are more than enough episodes in their archives to keep you busy until they're back.
GrapeRadio
Once every couple of weeks, the crew behind this James Beard award-winning podcast releases a new episode where, as they say in their slogan, "enthusiasm for wine gets personal." Easy to follow and lots of fun, the show focused heavily on old world wines and styles, and regularly tuning in would be a great way to achieve a solid DIY wine education.
Guild of Sommeliers Podcast
The stuffy cousin of most other wine podcasts, yet thoroughly enjoyable, think of this podcast as an invitation to an after-hours sommelier shindig. Sure, the hosts—which rotate with each episode—are geeking out a bit about industry news, but they'll also casually mention how hungover they are from last nights' tasting. The show serves to demystify the work of the sommelier by pulling back the curtain and allowing listeners to hear these experts talk shop without all the bells and whistles of a restaurant environment.
The Morning After
Jessie Keifer and Jen Tullock—Terroir TriBeCa beverage director and actress/writer respectively—chat and joke around about industry happenings, news and trends. The tone is light and the intel enlightening. High-profile chefs and restaurateurs stop by and provide commentary or join their conversations and, when Jen and Jessie can convince them to, weigh in on a segment the ladies call "Front of House." In FOH, they ask their guest to share best/worst stories, the juicier the better, from their life in the industry. A recent topic? Best/worst experience dealing with a celebrity's crazy requests or behavior, names omitted, of course. Tune in to get the dirt.
The Speakeasy
Damon Boelte (pictured), bar director at Brooklyn's perpetually packed Prime Meats, hosts this Heritage Radio Network gem from a (tiny) studio in Bushwick. The show feels very insiders-only, in the best way, because Boelte sits down every week with the very best of the best of the bartending world. Like any great bartender, Boelte's casual tone instantly put guests at ease, which leads to conversations that feel personal and honest, regardless of who he's talking to. Guests range from Pegu Club's Julie Reiner and Tristan Willey from Booker & Dax to Steve Schneider of Manhattan's Employees Only. Cocktail culture, distilling, bartending, brewing, drink trends, history—let the industry eavesdropping begin.
Whisky Cast
Imagine if all that NPR's Nina Totenberg ever talked about was whisky, and you'll begin to get a feel for how seriously journalistic this show is. That said, if you are at all interested in whisky, give the show a listen. WhiskyCast's stated mission is to "share the story of whisky" in every way possible. This means well-reported industry news, trustworthy analysis of changes in the world of whisky distillers and importers, as well as in-depth interviews and tasting notes with experts. Host Mark Gillespie moves quickly through many topics through the course of his 45-minute weekly show, keeping it all highly digestible and never boring.
Wine for Normal People
Sommelier Elizabeth Schneider calls her show "the podcast for people who like wine but not the snobbery that goes with it" and that truly sums it up. Her easy-going tone and friendly, conversational show structure are inviting and addictive. Through her blog and Facebook page, Schneider fosters a sense of community among her listeners and often devotes episodes of the show to topics that members of that community request. Truly a wine podcast for the people!