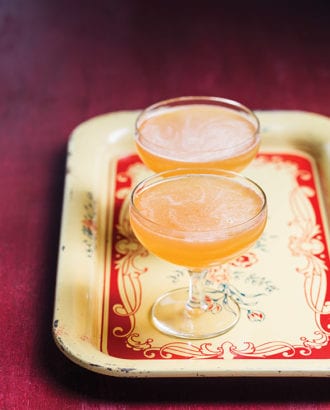 This riff on a 19th-century classic matches bourbon's subtle softness to rye's bright spice.
1 oz. bourbon
1 oz. rye whiskey
¾ oz. fresh lemon juice
½ oz. simple syrup (1:1)
½ oz. orgeat
Tools: shaker, strainer
Glass: coupe
Shake the ingredients with ice to chill, then strain into a chilled coupe.
Jim Kearns, Slowly Shirley, New York City
---
Like what you see? Get more of the best of liquid culture when you sign up for our bi-monthly magazine. Subscribe now and save up to 59%—it's just $21.95 for one year or $32.95 for two years. Click here for details.