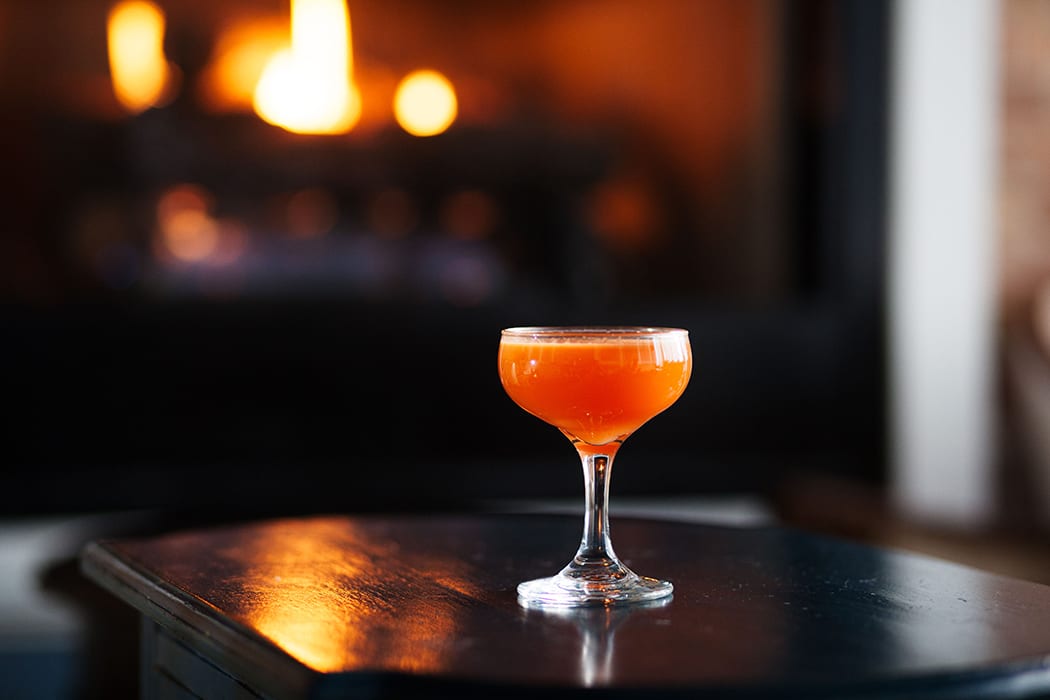 This spring-ready cocktail features one of the most natural flavor pairings: savory carrot juice and spicy ginger. Scofflaw makes their ginger liqueur in house, but Overstreet says Domaine de Canton will work at home.
1¼ oz. vodka
¾ oz. ginger liqueur
¾ oz. carrot juice
¾ oz. fresh lemon juice
5 drops salt solution (8:1 hot water to kosher salt)
Tools: shaker, strainer
Glass: coupe
Shake all the ingredients together in a shaker with ice. Strain into a chilled coupe.
Scofflaw Ginger Liqueur
8 oz. vodka
7 oz. simple syrup (1:1)
2 oz. raw ginger juice
1 oz. water
Combine all the ingredients in a container and whisk until combined. Store in the refrigerator when not in use.
Zach Overstreet, Scofflaw, Chicago 
---
Like what you see? Get more of the best of liquid culture when you sign up for our bi-monthly magazine. Subscribe now and save up to 59%—it's just $21.95 for one year or $32.95 for two years. Click here for details.