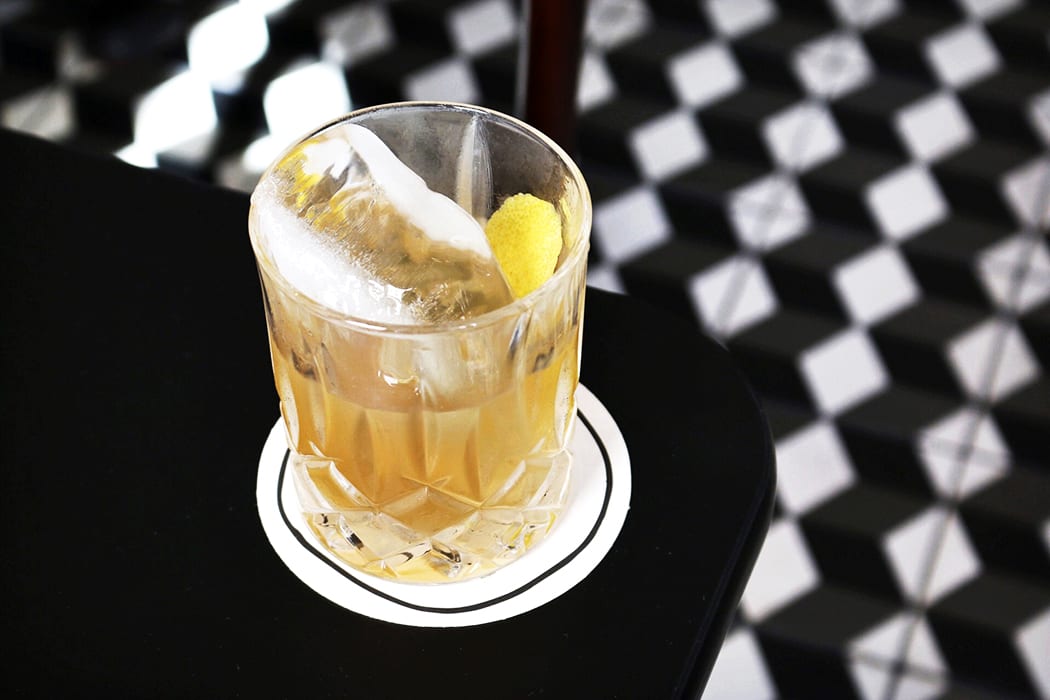 Tratto in San Francisco has a robust selection of citrus liqueurs, so when bartender Cynthia Tran wanted to work the house limoncello into a cocktail, she looked to the classic Manhattan for inspiration. The brightness of the lemon liqueur bolsters the vanilla and caramel flavors of the whiskey.
1½ oz. bourbon
1½ oz. limoncello
½ oz. dry vermouth
1 dash Fee Brothers orange bitters
1 dash Angostura bitters
Tools: mixing glass, barspoon
Glass: rocks
Garnish: lemon peel
Combine the ingredients in a mixing tin with ice and stir until chilled. Strain into a rocks glass with fresh ice. Garnish.
Cynthia Tran, Tratto, San Francisco