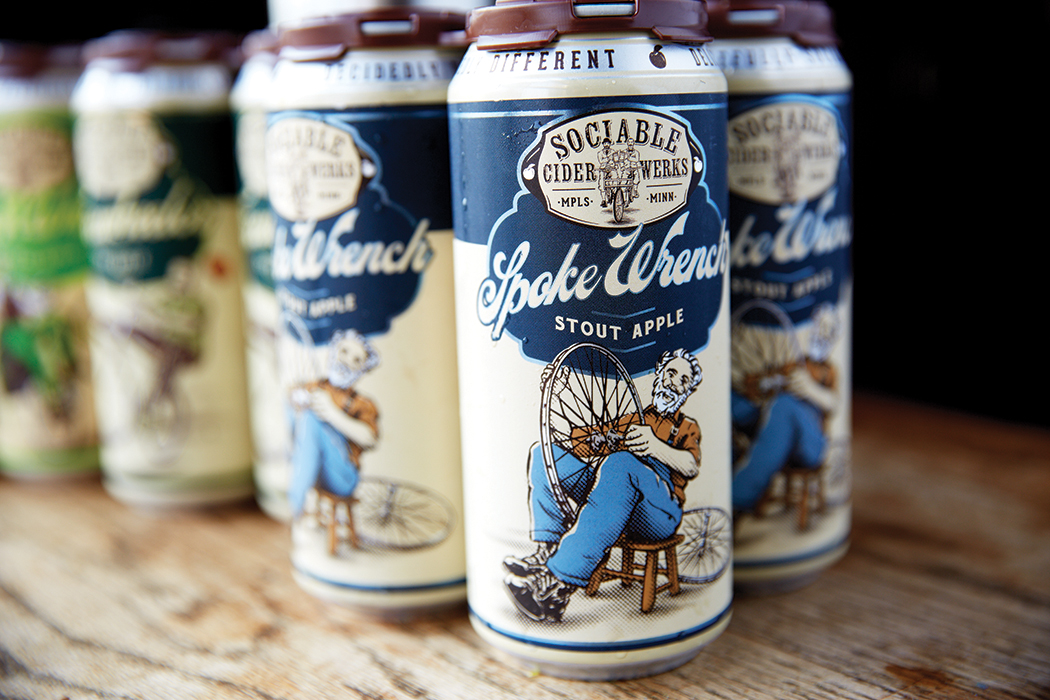 In the November/December 2015 print issue, contributing editor Josh Bernstein takes a look at the world of American cider and its many intersections with craft brewing. Curious to get a taste of what's out there? Here are his picks for 10 of the best America ciders.
Hopworks Urban Brewery HUB Hard Cider
Portland, OR
This spring, Portland's Hopworks released its canned semi-dry hard cider, an organic fruit-heavy blend that marries a tart touch with a spoonful of sweetness.
Square Mile Cider Co. Spur & Vine
Portland, OR
The Craft Brew alliance, which includes Widmer and Kona, makes Spur & Vine with Oregon-harvested apples and australian galaxy hops, which supply aromas of peach and melon.
Reverend Nat's Hard Cider Revival Hard Apple
Portland, OR
A mix of Washington apples, dark cane juice and dual yeast strains, including one typically used for saisons, results in this easy-drinking cider with a nose of stone fruit.
Sociable Cider Werks Spoke Wrench
Minneapolis, MN
The Minneapolis mash-up might be the world's first apple-stout hybrid, a crisp and chocolaty merger of cider and stout wort that's fermented with english ale yeast.
Virtue Cider The Mitten
Fennville, MI
Helmed by goose Island vet greg Hall, Michigan-based Virtue's winter-release is aged in bourbon barrels, making a ripe, luscious sipper with layers of vanilla and char.
Citizen Cider The Full Nelson
Burlington, VT
Dry, bright and way bubbly, this canned cider is loaded with new Zealand's Nelson Sauvin hops, which lend an aroma of passion fruit and white wine.
Tradition Cider Works Afton Field
Corvalis, OR
Oregon-picked apples are pressed, aged in oak and bottle-conditioned with wild Brettanomyces yeast, giving the dry and rustic cider a fabulous funky complexity.
Harpoon Cider
Boston, MA
The formula for Harpoon's cider is simple: freshly pressed apples + house ale yeast = a clean, fruity refresher sold by the six- pack.
Argus Fermentables Ciderkin
Austin, TX
Earlier this year, the austin cidery debuted a line of low-alcohol ciders sold in old-school stubby beer bottles. We favor the wild- fermented, 4.5 percent ABV Ciderkin.
Millstone Cellars Farmgate
Monkton, MD
Aficionados of wild and sour ales will savor this unfiltered Maryland cider that's aged and fermented in oak. It's lovely and lemony, and rocks with green apple and fab barnyard funk.