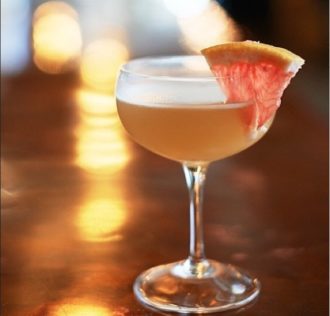 A summery twist on the classic Brown Derby.
1 1/2 oz. bourbon
3/4 oz. fresh lemon juice
1/4 oz. ginger syrup
1/2 oz. Lillet Blanc
1/2 oz. grapefruit liqueur (Grill uses Giffard's)
Tools: shaker, strainer
Glass: coupe
Combine ingredients and shake with ice. Strain and garnish with a grapefruit wedge.
Karen Grill, Sassafras Saloon, Los Angeles