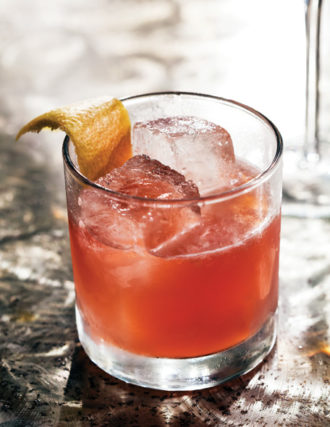 For this lively cocktail, San Antonio bartender Jeret Peña reaches for HongCho, a sweet and sour blueberry vinegar, but you can also use a quick DIY drinking vinegar like the one here.
1 1⁄2 oz. gin
3⁄4 oz. blueberry drinking vinegar
1⁄2 oz. fresh grapefruit juice
2 slices of cucumber
Tools: shaker, strainer
Glass: rocks
Garnish: grapefruit peel
Combine ingredients and shake with ice until chilled. Strain into an ice-filled rocks glass, then garnish.
Jeret Pena, The Brooklynite, San Antonio