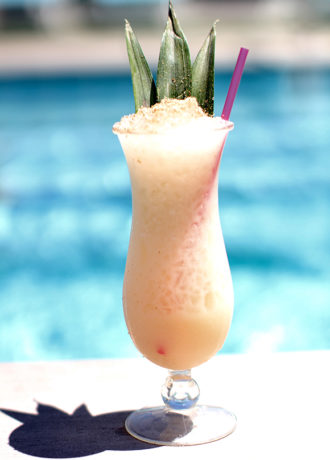 The secret ingredients in this Piña Colada riff? Beach-fueled fantasies and island dreams.
2 oz. rum (Tocco uses Appleton V/X)
1 oz. Briottet Creme de Banane
¾ oz. fresh lime juice
¾ oz. pineapple juice
½ oz. cream of coconut
1 dash Angostura bitters
Tools: swizzle stick
Glass: Hurricane
Garnish: pineapple leaf and grated nutmeg and cinnamon
Combine all ingredients and swizzle with crushed ice until a frost forms on the outside of the glass. Garnish.
Matt Tocco, Pinewood Social, Nashville