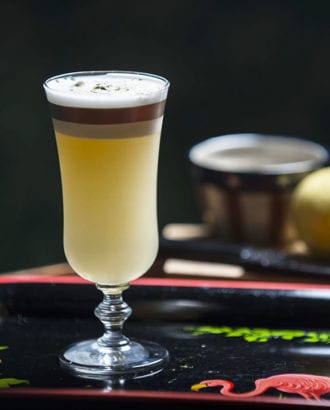 Some unexpected ingredients combine for one seriously flavorful cocktail from Sweet Liberty in Miami.
1½ oz. gin
¾ oz. crème de peche
¾ oz. fresh lemon juice
2 drops of orange blossom water
1 fresh egg white (pasteurized if you like)
Tools: shaker, strainer
Glass: Parfait glass
Garnish: a sprinkle of matcha powder
Combine ingredients in a shaker. Shake without ice to emulsify. Add ice and shake again to chill. Strain into a glass and garnish.
John Lermayer, Sweet Liberty, Miami