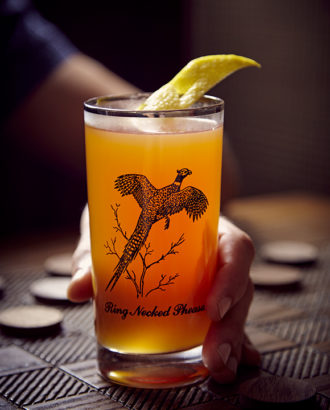 Tawny port, orange liqueur and cinnamon syrup add layers of spice and sweetness to this whiskey hot toddy.
1 oz. bourbon or rye whiskey
1 oz. tawny port
½ oz. orange liqueur
½ oz. cinnamon syrup
½ oz. fresh lemon juice
1½ oz. warm water
Tools: barspoon
Glass: highball or toddy
Garnish: orange or lemon peel
Add all the ingredients to a glass (make sure it's tempered) and stir to combine. Garnish.
Graham Heubach, Sportsman's Club, Chicago