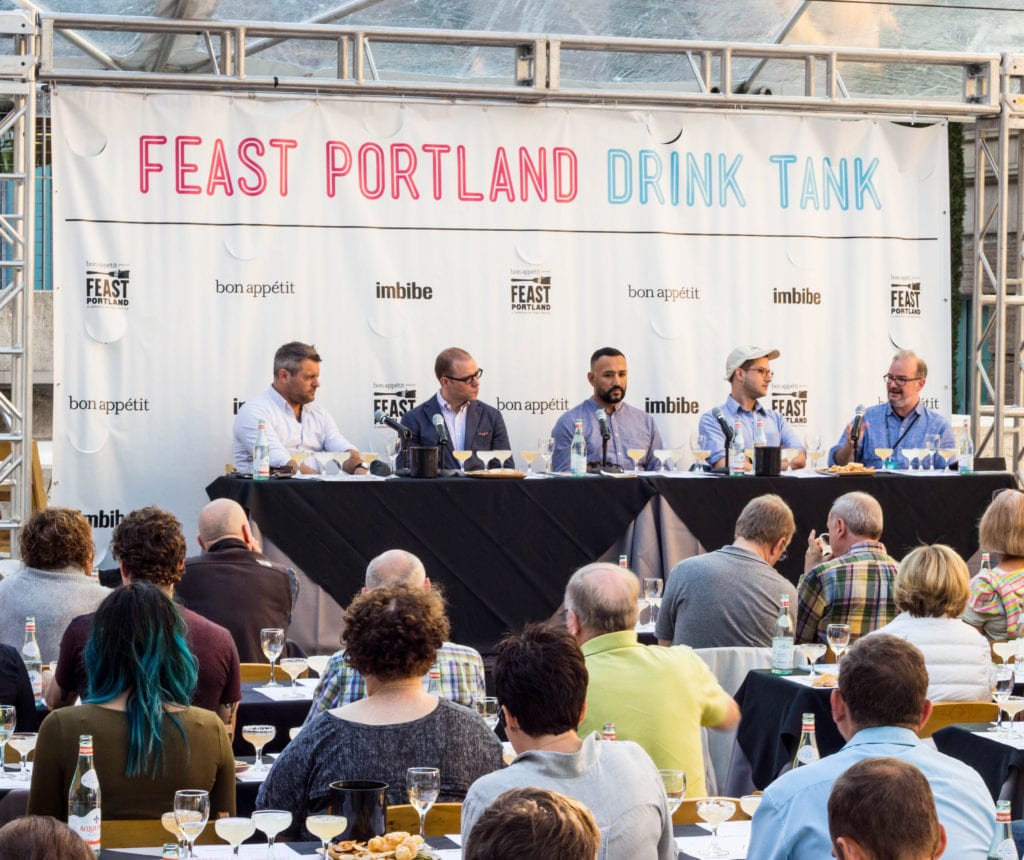 Feast Portland returns on September 13 for a celebration of food and drink. Highlighting the creativity and enthusiasm that drives Portland and America's culinary culture, this four-day festival offers one of the most unique experiences in today's food conversation, and Imbibe is once again excited to present Drink Tank. We have an amazing lineup of topics this year. Panels will take place on September 14 and 15 and will be moderated by Imbibe editors Paul Clarke and Penelope Bass—here's a look at what's in store.
The Art of the Session Cocktail
Friday, September 14
This panel will talk about (and taste!) drinks designed for the long run, from lower-alcohol sippers to fizzes and punches, all with lots of flavor.
SOLD OUT
The New (Old) Italy
Friday, September 14
Step into the mystical realm of Italian wine to learn about how the new school style and the O.G. classics all converge over similar thought and methodology.
Natural Wines Come of Age
Friday, September 14
This session will cover the distinctive aspects of natural wines and explore some of the issues facing natural wine as it increasingly steps into the spotlight.
Why Rosé Inspired Ciders and Beers Are Taking Over
Saturday, September 15
This panel partners brewers and cider makers, breaking down why they're inspired by wine's hottest style and how they're using fruits, flowers and souring bacteria to put personal spins on rosé's cultish brand of fruity refreshment.
Bitter & Bold: Discovering Amari and Aperitifs
Saturday, September 15
Discover the range of flavors along the bitter spectrum of spirits, and taste cocktails that will demonstrate the breadth of the bitter world.
SOLD OUT
Inside the World of Mezcal
Saturday, September 15
Explore mezcal's story, digging into its distinctive history and its array of styles, while also looking at what the future may hold for this increasingly popular spirit.
SOLD OUT