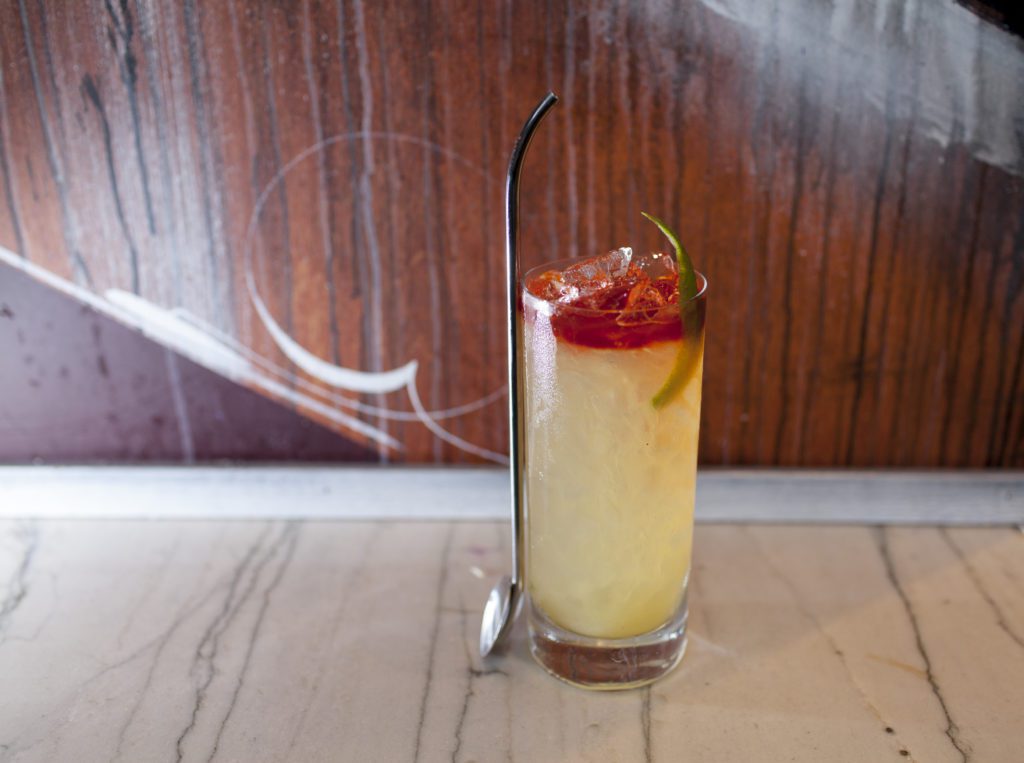 Take a taste of the tropics with this heady mix of rum, fruit brandy, pineapple and citrus.
2 oz. white rum (McGrale uses Rhum Clement Premier Cane)
1/2 oz. peach brandy
1 oz. fresh pineapple juice
1/2 oz. fresh lime juice
1/2 oz. agave nectar
Tools: shaker, strainer
Glass: Collins
Garnish: 5 dashes of Angostura bitters and a lime twist
Combine all ingredients and shake with ice. Strain into an ice-filled glass and garnish.
Ryan McGrale, Tavern Road, Boston