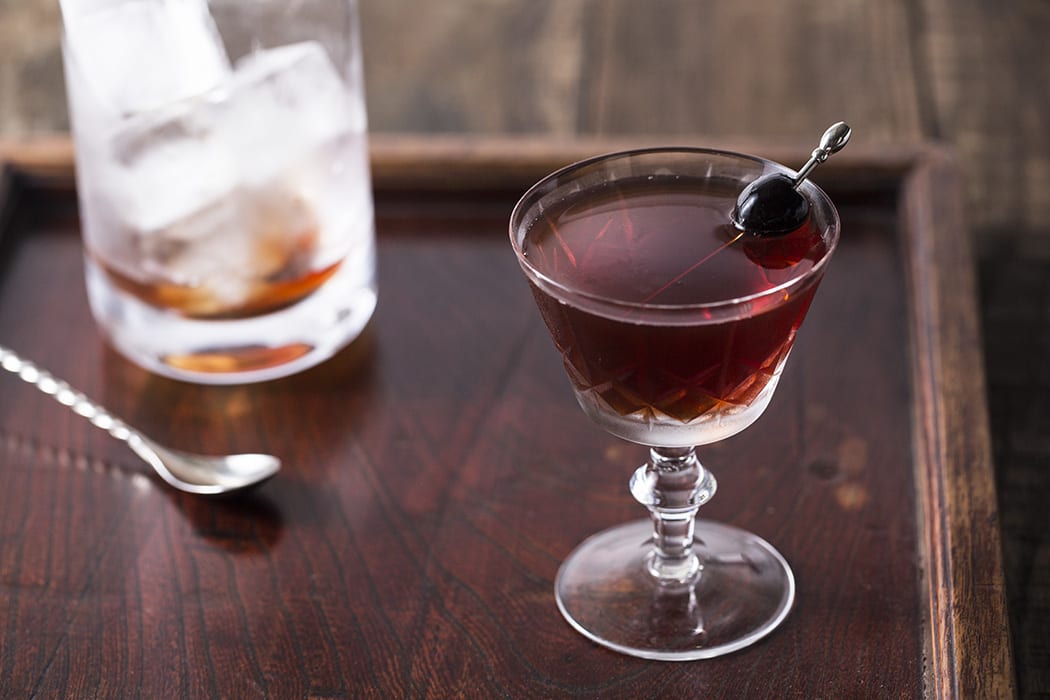 Essentially a Manhattan made with scotch, the Rob Roy cocktail was created in the late 19th century at the Waldorf Astoria in New York City.
2 ½ oz. scotch
1 oz. sweet vermouth
2 dashes Angostura bitters
Tools: mixing glass, barspoon, strainer
Glass: cocktail
Garnish: cherry
Combine the ingredients in a mixing glass with ice, stir, strain into a chilled glass and garnish.
Adapted from Vintage Spirits & Forgotten Cocktails by Ted Haigh