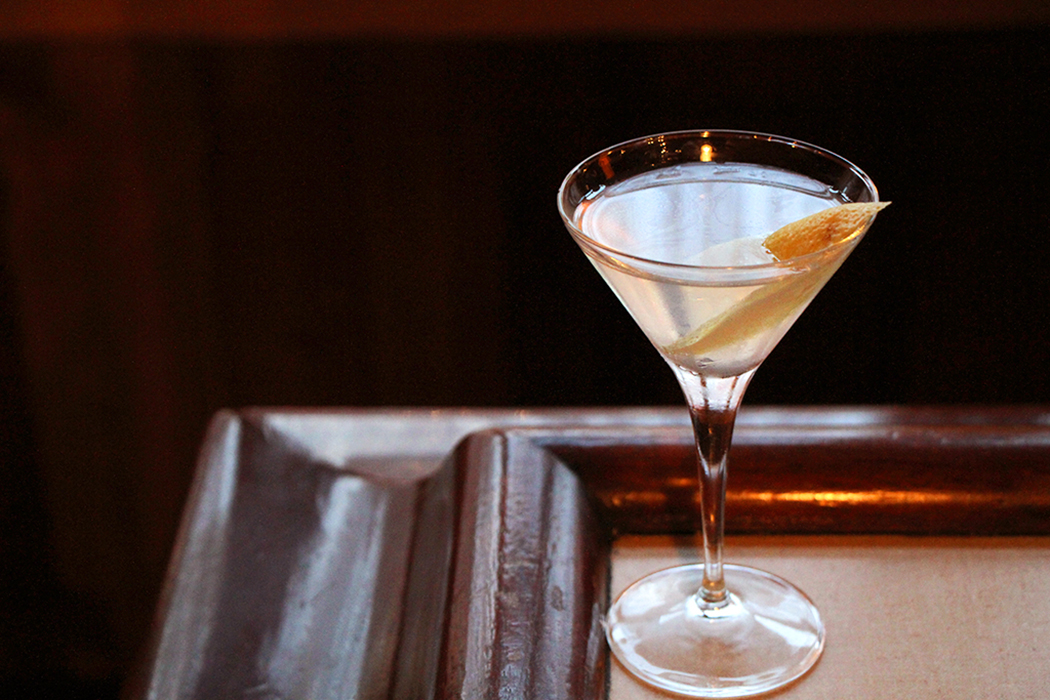 British maritime drinking traditions mark the theme at Chicago's Queen Mary Tavern, so it's no surprise the bar team reached for navy-strength gin when conjuring up the recipe for the house martini.
2 oz. navy-strength gin
1 oz. dry vermouth
1 dash orange bitters
Tools: mixing glass, barspoon
Glass: martini
Garnish: lemon peel
Combine all ingredients in a mixing glass with ice. Stir until chilled. Strain into a chilled martini glass. Garnish.
Dan Smith, Queen Mary Tavern, Chicago