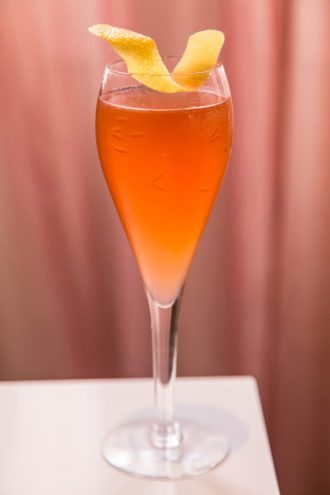 Cider lengthens and sweetens this Scotch and Campari blend from Sobou in New Orleans. Seek one out if you're heading to the Big Easy for Tales of the Cocktail next week.
3/4 oz. Campari
3/4 oz. Scotch
1/2 oz. fresh lemon juice
1/2 oz. simple syrup (1:1)
3 oz. dry hard cider (Gullo uses Crispin), chilled
Tools: shaker, strainer
Glass: flute
Garnish: lemon peel
Shake all ingredients except the cider in a tin with ice until chilled. Strain into a chilled flute. Top with the cider and twist the lemon peel on top before using as a garnish.
Abigail Gullo, Sobou, New Orleans