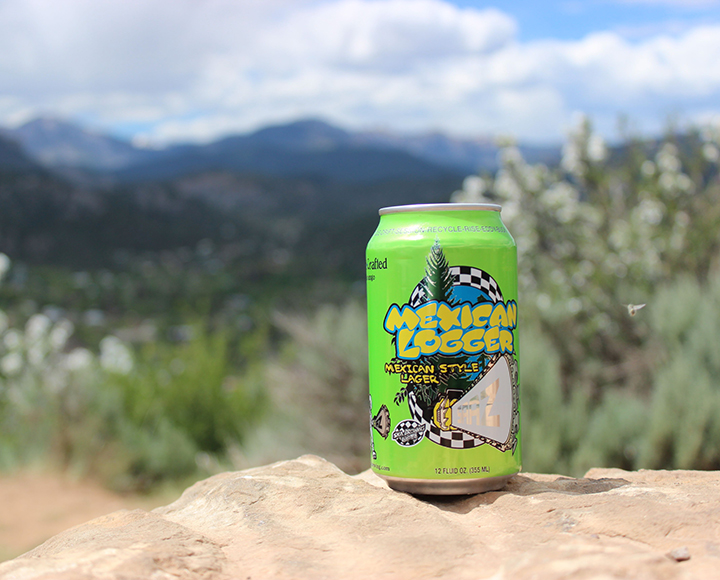 The American craft beer industry is awash in new styles inspired by everything from a simple trip to the farmers market to flavors of various world cultures. Relative to this year's Cinco de Mayo holiday, we took a gander at some of the best American beers being produced with Mexican flavors in mind. Warm chile spice, regional fruits and re-creations of historic styles abound. From smoky ancho chiles to the bright bounce of a Mexican lager, here are five  brews perfect for Cinco de Mayo sipping.
5 Rabbit Cerveceria 5 Lizard Latin-Style Witbier
Chicago's 5 Rabbit brewery specializes in Latin-style brews, and this outside-the-box wheat beer is a lively Spring sipper made with coriander, lime peel and passionfruit purée. The brewery recommends pairing the beer with a tangy ceviche, or try mixing it up with some tequila and OJ for a fun Michelada.
Ska Brewing Mexican Logger
Looking to create a full-blooded American version of Mexico's classic light lager style, Ska brings handfuls of Saaz hops to the kettle to make Mexican Logger. A mildly herbal flavor from the hops forms a pleasing base for the otherwise bright, easygoing brew, that's best consumed with a lime wedge and a pinch of salt.
Ballast Point Habanero Sculpin
If you're a heat seeker, check out Ballast Point's popular Sculpin IPA infused with a hit of heat from the spark of habanero. The pepper's audacity is tempered only slightly by citrusy hops and whiffs of pine, but make no mistake—this is one firey brew.
Twisted X Brewing Company Señor Viejo
This Texas brewery specializes in "Tex Mex" beers that are inspired by Mexican styles, but brewed with a distinctly local twist. Señor Viejo is a slightly smoky Schwarzbier with coffee notes, aged in former tequila barrels that lend a softly sweet agave-like personality to the final brew. At about 8% ABV, it's a bold option that stands up to a variety of desserts, like rich chile chocolate cake.
Clown Shoes Chocolate Sombrero
This Mexican-style chocolate stout featuring ancho chile spice, cinnamon and vanilla extract  is reminiscent of a complex molé. It's dark and brooding with roasted malts and warm baking spices rounding out the complexity. Ancho chiles add a nip of heat on the tail end, reinforcing the south of the border inspiration.