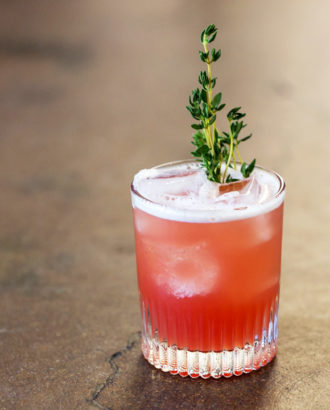 Herbal gin and tangy Aperol strike a bittersweet balance in this fruit-forward watermelon cocktail.
1½ oz. gin
½ oz. overproof rum
½ oz. Aperol
½ oz. watermelon syrup (equal parts fresh, strained watermelon juice and sugar)
¾ oz. fresh lime juice
1 dash Bitter Truth grapefruit bitters
Tools: shaker, strainer
Glass: rocks
Garnish: 1 sprig fresh thyme
Combine all ingredients and shake with ice. Strain into an ice-filled glass and garnish.
Jason Asher, Counter Intuitive, Scottsdale, Arizona