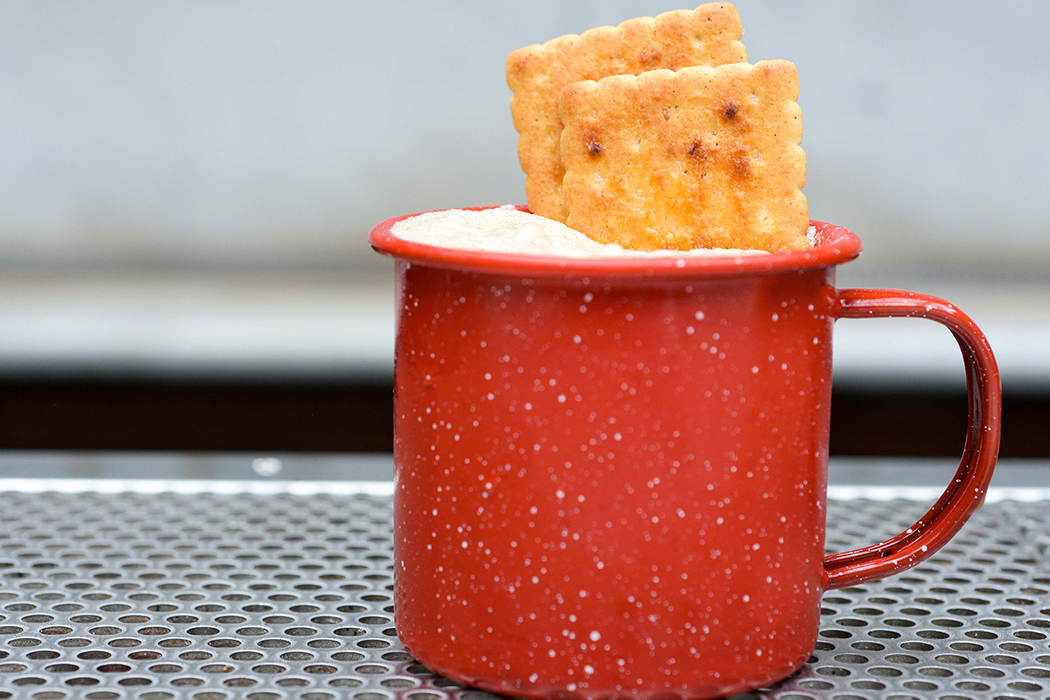 An after-dinner coffee cocktail gets a double dose of deliciousness when both aged rum and stout beer are added to the mug.
1 ½ oz. aged rum (Castro uses Flor de Caña)
¾ oz. rich vanilla syrup
2 oz. stout beer
2 oz. coffee
¾ oz. heavy cream
Tools: mixing glass, barspoon
Glass: mug
Garnish: cookie (optional)
Combine all ingredients, except heavy cream, and roll between a mixing glass and mug. Finish with drink in mug and float heavy cream on top by slowly pouring over the back of a barspoon. Garnish.
For the rich vanilla syrup, combine 1 cup granulated sugar with ½ cup water and 1 split vanilla bean in a saucepan over medium-high heat. Bring to a simmer and stir until sugar dissolves. Remove from heat and cool to room temperature. Remove vanilla bean and transfer to a clean glass jar. Refrigerate and use within 1 month.
Erick Castro, Polite Provisions, San Diego