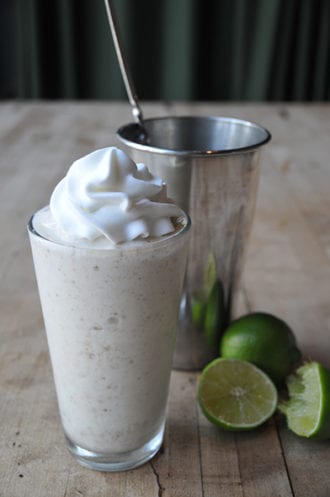 Gin and cream have long shared the cocktail glass in classics like the Ramos Gin Fizz, so it's only natural that the two are equally at home in this shake from West Egg Café in Atlanta.
1 cup vanilla ice cream
2 oz. gin
1 ¼ oz. fresh lime juice
2 oz. graham cracker crumbs
Tools: blender
Glass: milkshake or pint
Combine all ingredients in a blender and blend until smooth.
Ben Johnson, West Egg Café, Atlanta