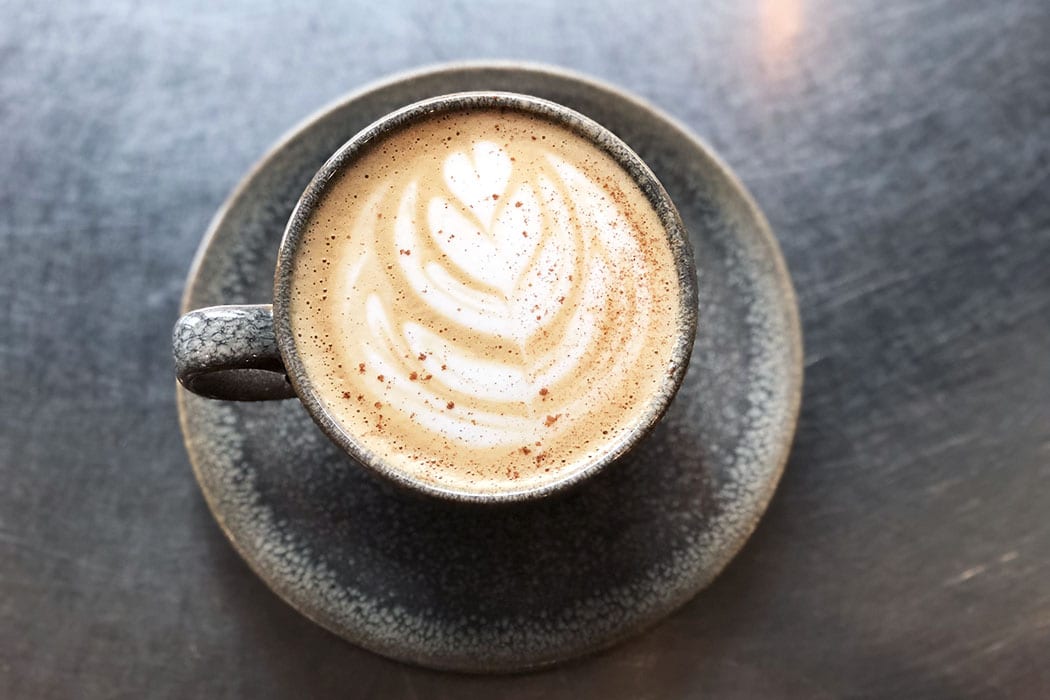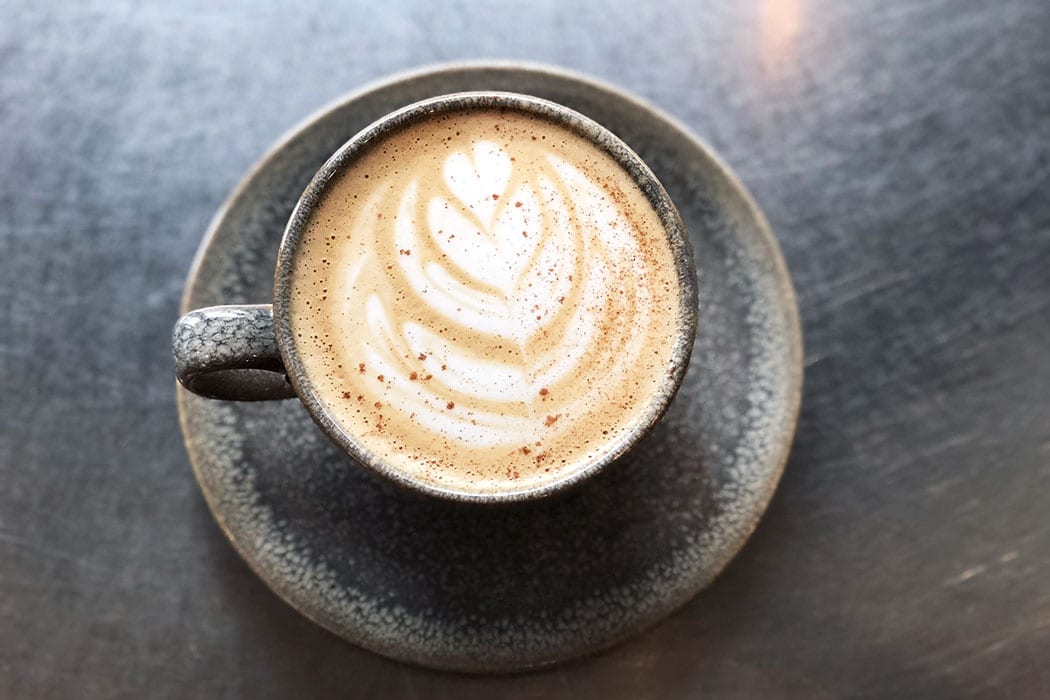 To bring a little extra warmth to their house latte, Royal coffee manager Jay Suh makes a whiskey syrup flavored with cinnamon, honey and cardamom. Suh uses Old Forester Classic 86-proof, a "sharp and sweet bourbon, with a strong floral character that swirls with hints of mint, rich tobacco leaf and vanilla," he says. "It goes well with coffee."
¾ oz. honey-bourbon syrup
1 shot espresso
8 oz. steamed milk
Tools: espresso machine, barspoon
Glass: coffee mug
Garnish: grated cinnamon
Add the syrup to a coffee mug (ideally, a wide, shallow cup) and pull the espresso over the syrup. Stir with a barspoon to incorporate. Pour 8 oz. of steamed milk on top. Garnish.
Honey-Bourbon Syrup
2 cups bourbon
½ cup honey
½ cup brown sugar
½ cup water
¼ cup cardamom pods
6 cinnamon sticks
Combine the first 4 ingredients in a pot and bring it to simmer. Stir occasionally to dissolve the sugar completely. Add the cinnamon sticks and cardamom pods to the pot. After about 5 minutes the cardamom pods will soften. When that happens, use a ladle or a spoon to break open the pods to expose the seeds. Let the mixture simmer until it thickens slightly, then remove from the heat and let the syrup cool. Taste it and if the cinnamon flavor is too strong, remove the cinnamon sticks and let the cardamom remain in the syrup for a day in the refrigerator. If the flavor is to your liking, let the syrup cool, strain into a bottle and refrigerate for up to 2 weeks.
Jay Suh, Royal, Washington, D.C.
---
Did you enjoy this recipe? Sign up for our newsletter and get our favorite drink recipes of the moment in your inbox every month.