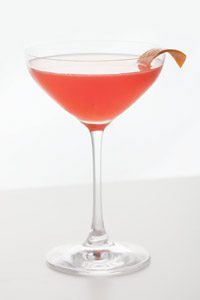 Four ingredients with a natural affinity for each other meet in this cocktail from bartender Naren Young.
1 1/2 oz. blanco tequila
1/2 oz. triple sec
1/2 oz. Campari
1 oz. pink grapefruit juice
Tools: shaker, strainer, fine strainer
Glass: coupe
Garnish: grapefruit twist
Combine ingredients in a shaker and fill with ice; shake to chill. Fine-strain into a chilled coupe and garnish.
Naren Young, Saxon + Parole, New York City