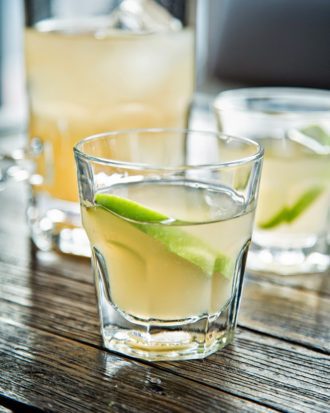 Our friends at Hatchery's Test Kitchen demoed one of our favorite go-to drinks. From our 2015 Bartender of the Year, Derek Brown, this might just be the perfect pitcher cocktail, but we'll let you be the judge.
6 oz. bourbon
2 ¼ oz. fresh lemon juice
2 ¼ oz. ginger syrup
1 ½ oz. water
4 oz. sparkling water
3 dashes Angostura bitters
Garnish: lemon wheel
Add ingredients to a pitcher. Add ice, stir to chill, pour into rocks glasses and garnish.
Derek Brown, Eat the Rich, Washington, DC
Friends of Hatchery
Like what you see? For endless cocktail inspiration, be sure to grab a subscription to Imbibe! We've got a special offer just for Hatchery friends: get a 1-year subscription for $18 (49% off) or a 2-year subscription for $29 (59% off). Subscribe now!