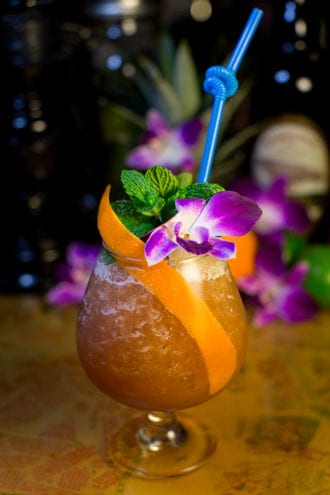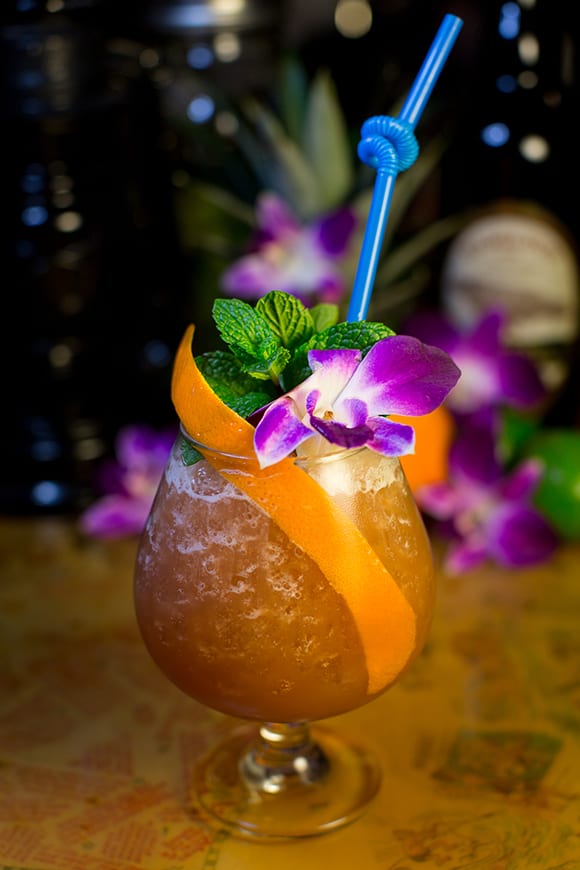 Martin Cate credits Jeff "Beachbum" Berry for unearthing the Coronado Luau Special recipe in his 2003 compendium Beachbum Berry's Grog Log. The drink originally appeared on the menu at the Luau Room at the Hotel Del Coronado (1949-1969), and it's now seeing renewed interest on the drinks list of Cate's newest bar, False Idol. Read more about the San Diego bar and discover other drinks on the menu that also pay homage to tiki bars of yore here, and mix up a glass to make tonight's happy hour a tropical one.
1 oz. aged pot still rum (False Idol uses Hamilton's Jamaican Black Rum)
1 oz. aged column still rum (False Idol uses Plantation 3 Star)
½ oz. VSOP Armagnac
3 oz. fresh orange juice
2 oz. fresh lemon juice
½ oz. Grand Marnier
¼ oz. orgeat
1 oz. simple syrup (1:1)
4 oz. crushed ice
Tools: blender
Glass: tiki mug
Garnish: mint, edible flowers, orange twist
Put everything in a blender. Blend on high speed for no more than 5 seconds. Pour unstrained into a tall glass or a tiki mug. Garnish.
Martin Cate, False Idol, San Diego