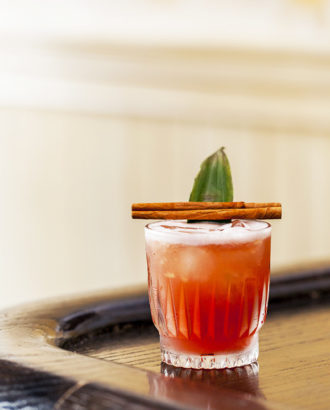 Inspired by the classic cobbler, this fall tiki drink uses a pinch of salt and dash of Angostura bitters to make the flavors pop.
1 oz. aged rum
1 oz. madeira
¾ oz. fresh lime juice
½ oz. cinnamon syrup
1 dash Angostura bitters
1 pinch of sea salt
2- 1 inch pieces of pineapple
Tools: shaker, strainer
Glass: Old Fashioned
Garnish: pineapple leaf and cinnamon stick
Combine ingredients in a shaker with ice. Shake to chill. Strain over fresh ice and garnish.
Johnathan Jones, The Revel Room, Chicago