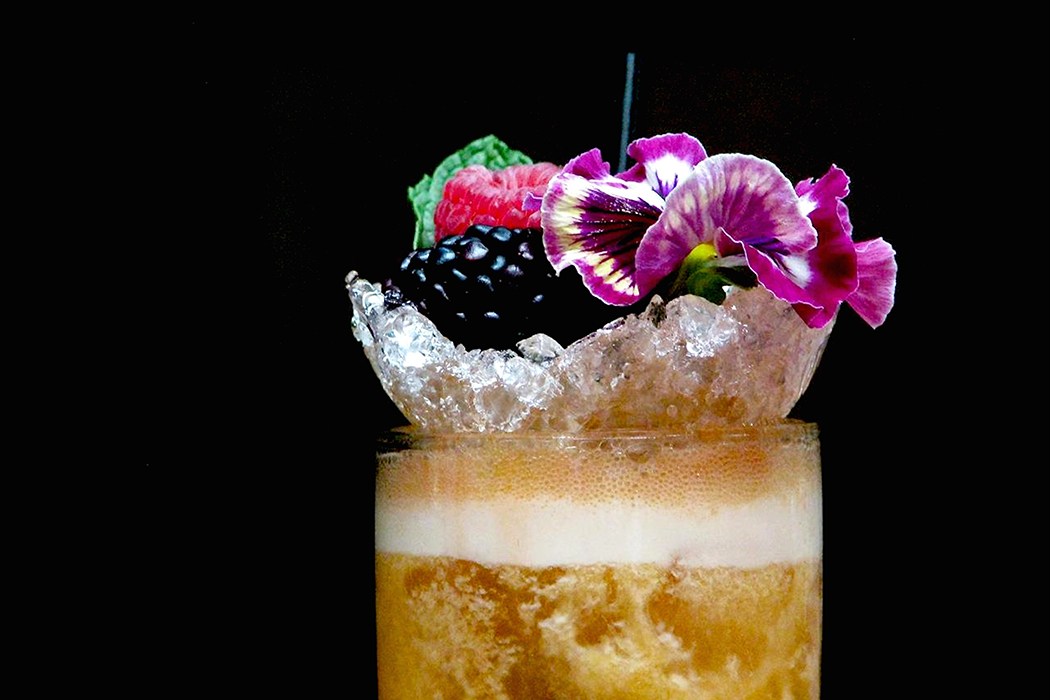 This vodka cobbler is all about the garnishes, so feel free to take yours over the top.
1 1/2 oz. Cocchi Rosa
1 oz. vodka
1 oz. passion fruit puree
1/2 oz. rich simple syrup
1/2 oz. fresh lime juice
Tools: shaker, strainer
Glass: Collins
Garnish: ice cup, several drops Angostura bitters and an assortment of fresh mint, berries and edible flowers
Combine all ingredients, shake vigorously with ice and strain into an ice-filled glass. For the ice cup, grab crushed ice and place a handful of crushed ice inside a citrus hand-squeezer—create a divot and squeeze. Use a coffee stirrer to push out the ice mold, place atop the drink and add garnishes.
Darwin Manahan, Cliff's Edge, Los Angeles