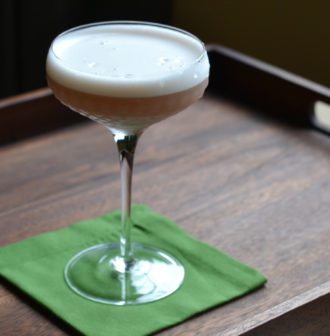 The Clover Club cocktail is so beloved that it even has a bar in Brooklyn, New York, named after it.
1 ½ oz. gin
¾ oz. fresh lemon juice
2 tsp. raspberry syrup
1 fresh egg white (pasteurized if you like)
Tools: shaker, strainer
Glass: cocktail
Combine ingredients in a shaker and shake without ice for 10 seconds. Add ice and shake vigorously for at least 10 seconds. Strain into a chilled glass.
Adapted from Old Waldorf Bar Days by Albert Stevens Crocket (1931)