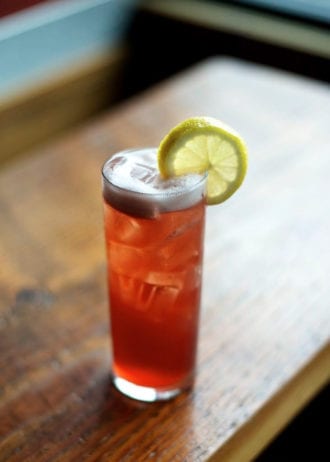 A riff on the traditional Pimm's Cup, this breezy sipper features a Pacific Northwest-made Chinato from Willamette Valley-based winery, Cana's Feast. You can substitute any Chinato that is readily available in your area.
1 oz. Ransom Old Tom gin
1½ oz. Chinato (uses Cana's Feast)
1 oz. fresh lemon juice
1/2 oz. Demerara syrup (1:1)
soda water
Tools:
Glass: Collins
Garnish: lemon wedge
Combine all ingredients except the soda water in a shaker filled with ice. Shake and strain into a Collins glass filled with fresh ice. Top with soda water and garnish.
Brian Gilbert, Tasty n Alder, Portland, OR