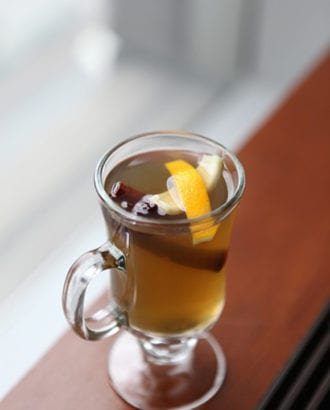 Comforting chamomile tea lends a floral note to this whiskey toddy.
1½ oz. rye whiskey
1 cup chamomile tea
2 barspoons honey
Tools: tea kettle, barspoon
Glass: Irish coffee glass
Garnish: lemon peels, cloves, star anise pod and cinnamon stick
Brew a pot of chamomile tea and set aside. Pour the honey into the glass. Add the rye, tea, spices and citrus and stir until the honey dissolves.
Brad Nugent, Porter House Bar and Grill, NYC