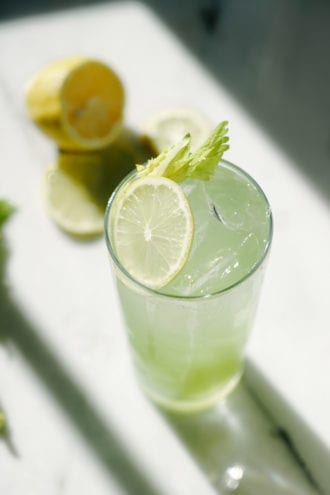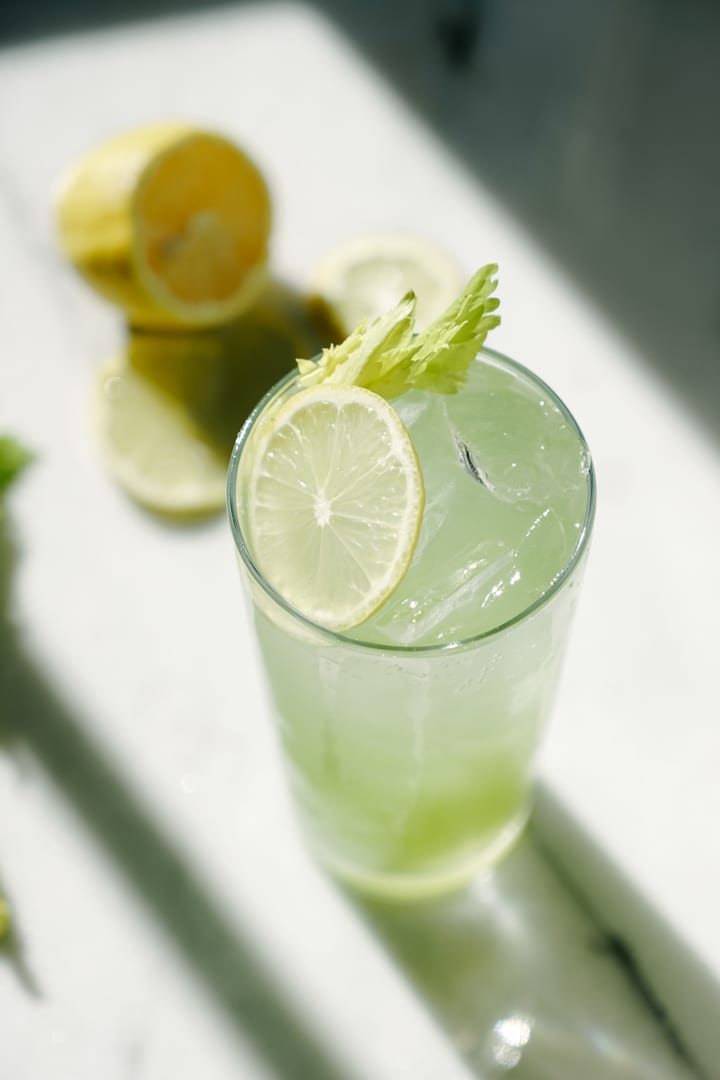 Aged gin adds richness to this refreshing highball. If you don't feel like making your own celery syrup, you can use a celery soda like Dr Brown's Cel-Ray instead.
2 oz. Peat Barreled Big Gin
2 oz. celery syrup
Soda water
Tools: barspoon
Glass: highball
Garnish: celery stalk
Add 2 oz. of celery syrup to a glass, over ice. Add 2 oz. of gin, and top with soda. Stir and garnish.
Celery Syrup: Combine 2 cups of sugar with 1 cup of water in a saucepan of medium heat and stir until the sugar dissolves. Stir in 2 Tbsp. of celery seeds that have been pulverized by a morter & pestle, or spice grinder. Add additional celery seed to taste. Remove from the heat and let cool.