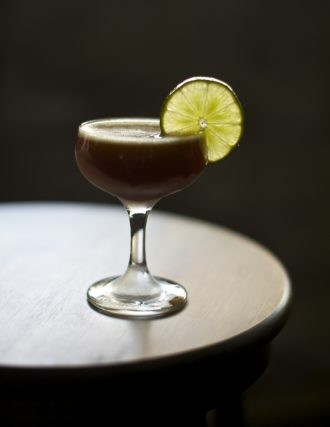 This exotic version of the classic Daiquiri transports with its deep, dark sweetness, citrusy brightness and barely-there hint of rose water.
1 ½ oz.  light rum
1 oz. aged rum
1 oz. fresh lime juice
¾ oz. date molasses (or 2:1 demerara syrup is a fine substitute)
rose water
Tools: shaker, strainer, fine strainer
Glass: coupe
Garnish: lime wheel
Combine all ingredients with ice in a shaker. Shake and double strain into a chilled coupe. Top with one or two spritzes of rose water to taste. Garnish.
Jamal Hassan, Mediterranean Exploration Company, Portland, Oregon