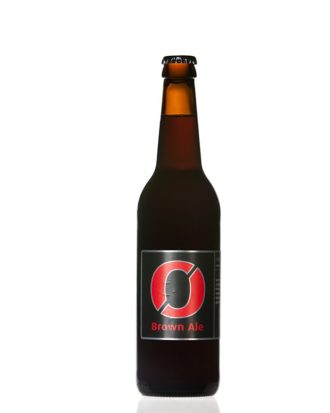 We highlighted six brown ales in our November/December 2013 issue, but with so many great options available, we kept cracking 'em open—here are 10 of our favorites.
Avery Brewing Co. Ellie's Brown Ale
5.5% ABV, Boulder, Colorado
Named for a beloved brewery pooch, this Boulder-born brown ale combines two hop varieties with five different malts, including chocolate, honey and caramel. Dry and smoky up front, notes of molasses, bittersweet chocolate and dried fruit follow, making it a great match for desserts (pecan pie, anyone?). Party-season bonus: It also comes in cans for extra portability.
Bell's Brown
5.8% ABV, Kalamazoo, Michigan
When cool weather rolls in, so too does this annual release from one of Michigan's most beloved breweries. With a heavy hand of American hops used in the brewing process, this brisk brown deliciously teeters between notes of dried cocoa, caramel and hop spice.
Brooklyn Brewery Brown Ale
5.6% ABV, Brooklyn, New York
Originally a seasonal specialty, this beer's popularity demanded it be promoted to year-round production. Brewed with six different malts and three hop varieties, it's rich and roasty from the get-go with salted caramel aromas, bright fruit flavors, and a hint of oak and spice on the finish.
Dogfish India Brown Ale
7.2% ABV, Milton, Delaware
What happens when you cross a malty brown ale with a hopped-up IPA? This year-round release from Dogfish Head. Intricate and complex, it's teeming with notes of dense dark chocolate, dried fruit and a floral hop bite.
Goose Island Nut Brown
5.4% ABV, Chicago
Warm and wintry through and through, this ale is rich and malty up front with toasty flavors of dark chocolate, coffee and roasted hazelnuts coming through on the finish.
Kona Brewing Co. Koko Brown
5.5% ABV, Kona, Hawaii
Fresh toasted coconut adds a taste of the tropics to this wintry release from Kona Brewing. Rich and nutty with a subtle layer of coconut cream, this brown ale offers a delicious respite to the wintertime chill.
Nogne O Brown Ale (pictured)
4.5% ABV, Norway
Wheat, chocolate, amber, caramel—the malt list in this heady brew goes on, balanced by the addition of Crystal hops and English ale yeast. It offers up more than you'd expect from its modest ABV, with a zippy effervescence and cocoa-dusted notes of dried fruit, walnuts and toast. Open a bottle (or two) alongside a holiday tray of cheese, nuts and dried figs.
Pretty Things Saint Botolph's Town
5.9% ABV, Somerville, Massachusetts
This may be the ultimate fireside beer. Brewed with two different yeast strains (one German and one English) and with a velvety mouthfeel and flavors of caramel, coconut, citrus and smoke, this is a beer you'll want to curl up with all winter long.
Samuel Smith's Nut Brown
5% ABV, United Kingdom
From the oldest brewery in Yorkshire, England, this nut brown is made with water drawn from a well sunk in 1758 and fermented using a proprietary yeast strain that dates to the 1800s. Its subtle hazelnut tones come from the addition of roasted barley—once a traditional ingredient in brown ales. It's light and approachable with a rustic, dry snap, making it a great pour alongside turkey with all the trimmings.
Smuttynose Old Brown Dog Ale
6.7% ABV, Portsmouth, New Hampshire
This classic brown ale, modeled after old English versions, was first introduced to the brewery's lineup in 1988 and in the 2+ decades since has become a favorite for its malt-forward flavors of toasted hazelnuts and caramel, while a subtle dose of hops sweeps the palate clean on the finish.