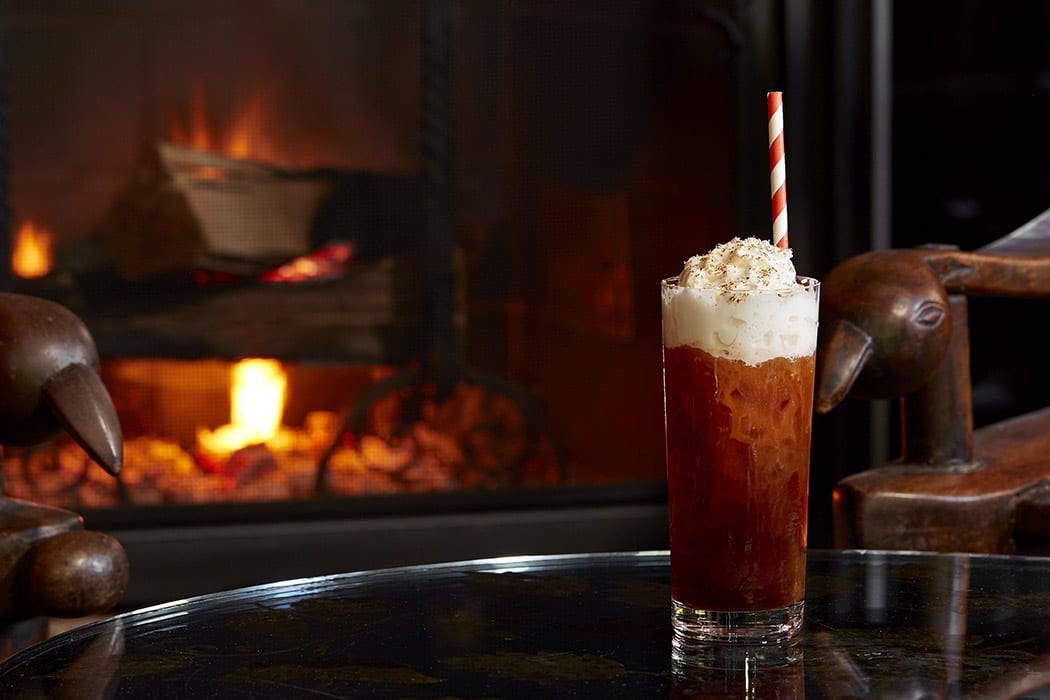 This icy update of the classic Irish Coffee achieves new levels of deliciousness with the addition of cold-brew coffee, mole bitters and boozy whipped cream. Instead of a young whisky, Cannon reaches for the more robust 16-year Knappogue Castle for this recipe, for its sturdy complexity.
2 oz. single malt Irish whisky
2 oz. cold-brew coffee
¾ oz. demerara syrup (1:1)
1 dash Bittermen's mole bitters (chocolate bitters can also be used)
Bénédictine whipped cream
Tools: shaker, strainer
Glass: highball
Garnish: grated nutmeg
Shake the whisky, coffee, syrup and bitters together in a shaker with 1 cube of ice. Strain into a Collins glass over fresh ice. Top with the whipped cream.
Benedictine Whipped Cream
4 oz. heavy cream
1 oz. Benedictine
½ oz. simple syrup (1:1)
Place the whipped cream, Bénédictine and simple syrup in a mixing tin and whip by hand until light and fluffy. Alternatively, place all 3 ingredients in a blender and lightly pulse until the cream becomes fluffy.
Jackson Cannon for Greydon House, Nantucket