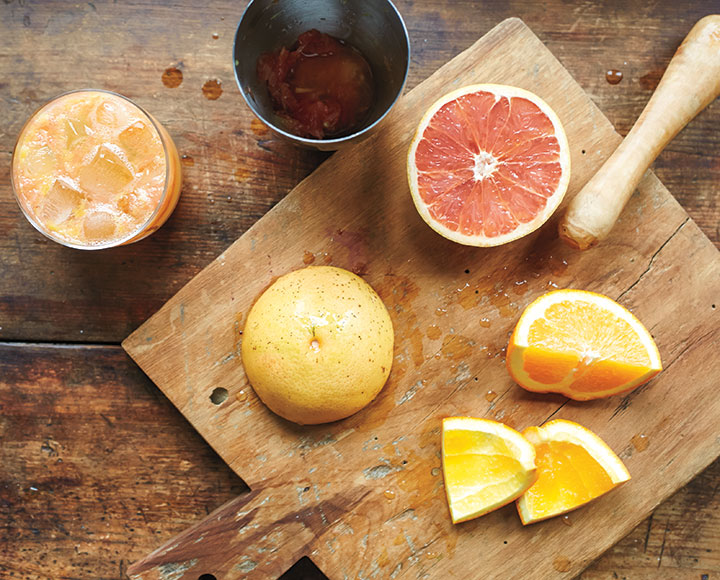 When winter's citrus season rolls around, there's nothing like a Blood Orange Margarita, and a bit of cinnamon adds an even more delicious layer of wintry flavor.
2 oz. blanco tequila
½ oz. fresh lime juice
¾ oz. fresh blood orange juice
¾ oz. cinnamon syrup
Tools: shaker, strainer
Glass: Old Fashioned
Garnish: blood orange slice
Add all the ingredients to a shaker. Add ice and shake to chill. Strain over fresh ice into an Old Fashioned glass. Garnish.
Tip: As an alternative to making cinnamon syrup, and for a bit more dramatic presentation, substitute plain simple syrup (1:1) for the cinnamon syrup and rim the glass with a salt of equal parts kosher salt and freshly grated cinnamon and a half part of granulated white sugar.
Excerpt, recipe and photo from The Tippling Bros. A Lime and a Shaker by Tad Carducci and Paul Tanguay. Copyright © 2015 by Tippling Bros. LLC. Photography by Lauren Volo. Reprinted by permission of Houghton Mifflin Harcourt Publishing Company. All rights reserved.